Top 2021 Cars Lotus Has to Offer: Specs, News & Details. This newfound partnership has already started yielding results for Lotus as the company has been able to afford more staff for R&D which will result in two new sports cars and their very first SUV from 2021 onward. Speaking of their future, we'll now focus on the 2021 Lotus models that are supposed to spark memories of the British company's former glory.
The last bit of data we have on Lotus' U.S. sales comes from 2015 when the British brand only managed to market 80 models over the entire year. For comparison, their European sales for the same year amounted to 828 units. The automaker's best ever result in the U.S. came in 2007 when as many as 2,604 new Lotuses found their homes across the country.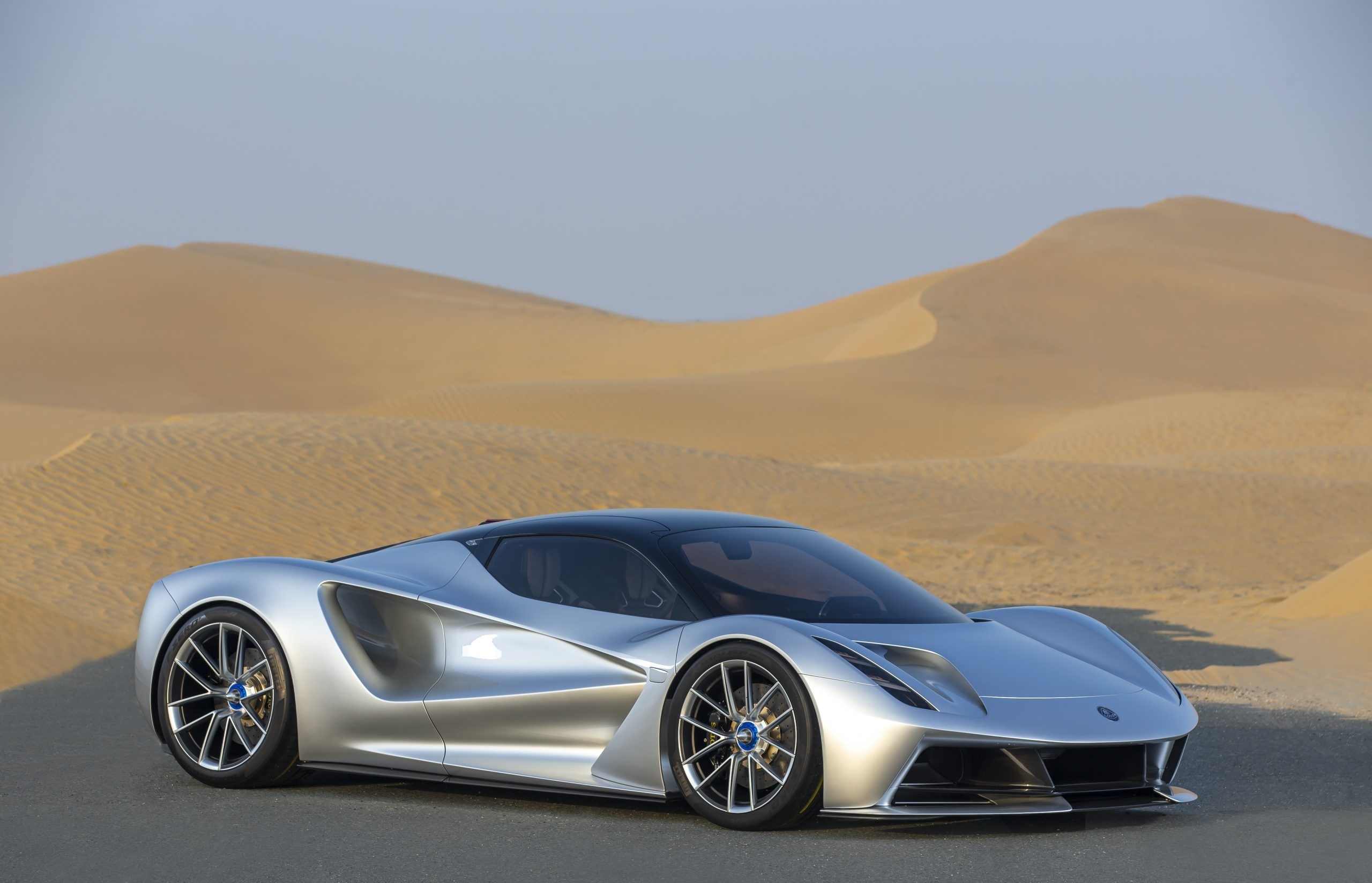 Lotus' global sales came to 1,400 units in 2016, 1,600 units in 2017, and 1,630 models in 2018 with the growth trend expected to continue. The British automaker's former CEO Jean-Marc Gales, which restored Lotus to profit in 2016 (for the first time since 2000) and was recently replaced by the Geely executive Feng Qing Feng, was adamant about Lotus' future successes.
The proposed SUV won't arrive in time for MY 2021, however, so we'll focus on Lotus' traditional sports cars segment. Here's how the iconic British car maker's lineup is expected to look like by then. Here's a reminder about some of the most iconic British sports cars ever made– one of which is a Lotus.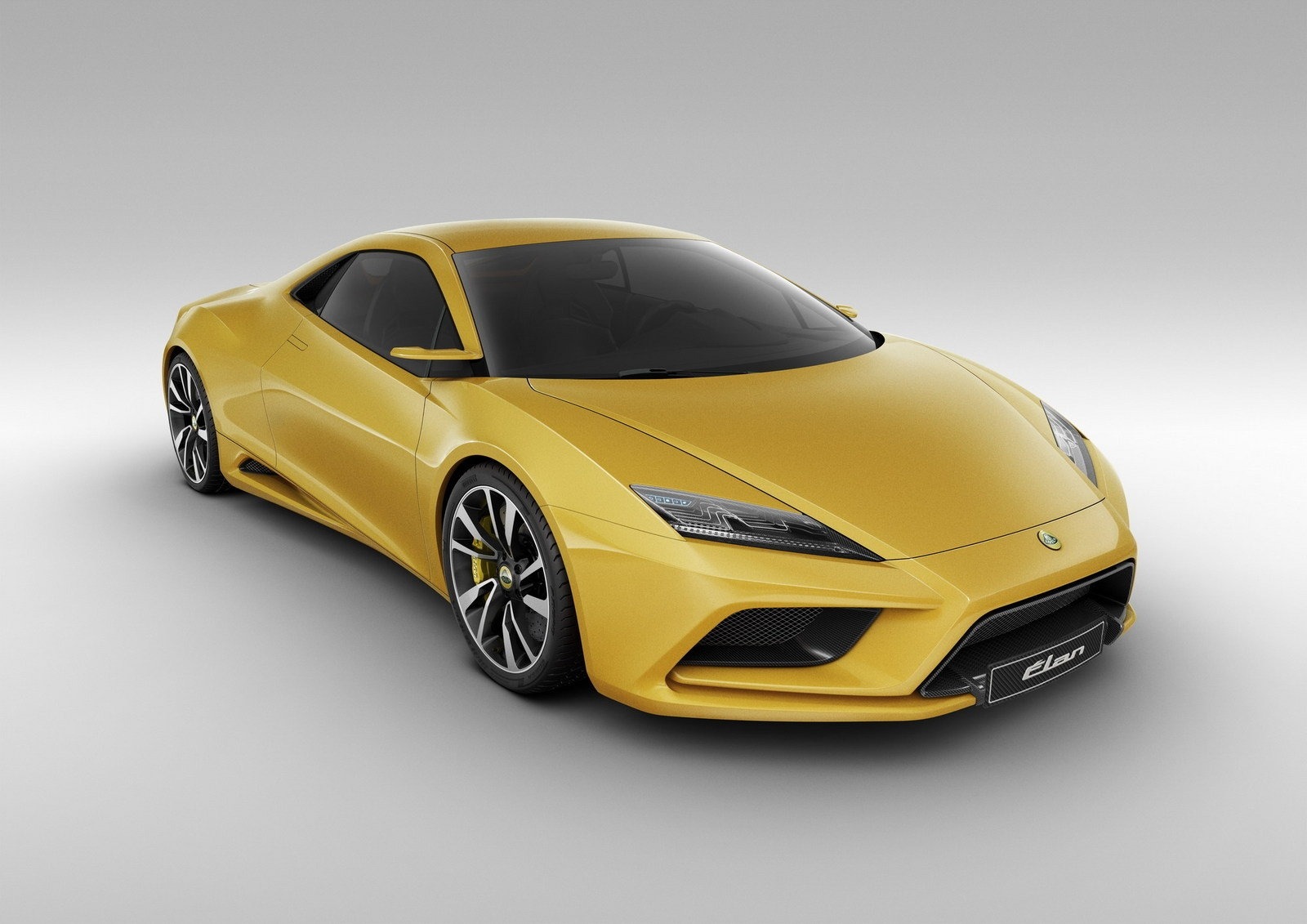 06. 2021 Evija
Rumors of a new Lotus model started circulating the moment the British brand was acquired by Geely, but even the most optimistic of aficionados lie when they say they've expected something as outrageous as the 2021 Lotus Evija. Enter the most powerful production car in the world at this particular moment, of which only 130 units will be built with prices starting at $2.3 million.
The newest addition to the Lotus family is entirely made out of carbon fiber and completely free of internal combustion motivation given it's company's first (of many upcoming) all-electric car. Considering it's also some 40 times more expensive than the traditionally attainable Lotus of decades past, the Evija aims to rebrand the stumbling sports car giant all by itself.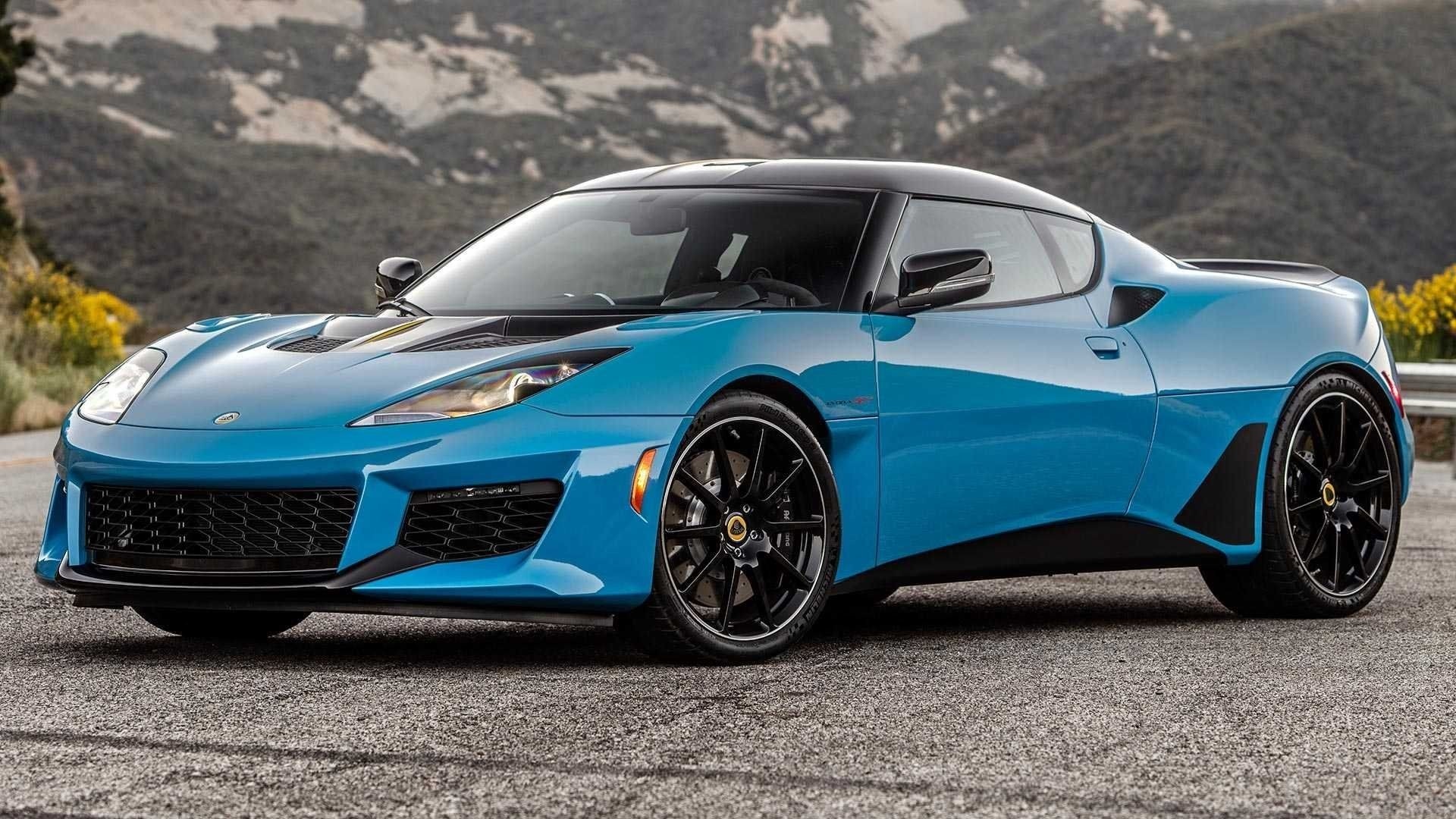 Deliveries are expected to commence sometime in 2021 and Evija should already be sold out by then. The hypercar might not be what Lotus faithful have expected (and most of them will never be able to afford it), but it holds the key for brand's future as all subsequent models are expected to borrow a thing or two from it.
The Lotus Evija packs a whopping 1,972 horsepower and 1,253 pound-feet of twist thanks to four Integral Powertrain Limited-sourced electric motors and a huge 2,000-kWh lithium-ion battery pack developed together with Williams Advanced Engineering.
Tipping the scales at 3,704 pounds, the most powerful Lotus ever made will be able to sprint from 0 to 60 mph in under 3 seconds and develop the top speed of more than 200 mph. What's more, it should be good enough for around 270 miles of range according to the European NEDC cycle. The Evija is built with 800kW charging in consideration but even 350kW stations should be good enough for an 18-minute charge to 100 percent.
The new car from Lotus is clearly one of the "surprise of the year" candidates and instantly warrants the spot as one of the best electric cars 2021 will be bringing our way.
05. 2021 Elise
The Elise is currently the least expensive of all Lotus sports cars with prices starting from around ₤ 47,000 or $61,000 translated to greener bills. The 2-door roadster has been around since 1996, but it's never succeeded in establishing itself as a perennial choice in its segment. A hefty price tag was always a problem considering the fact you could have gotten yourself a Porsche Boxster or two fully-stacked Mazda Miatas for the same amount.
The Series 4 Lotus Elise's arrival, however, might get pushed further down the line as the recent influx of cash– courtesy of Geely– allows the company to rethink their initial strategy for the lightweight sports car. The sports car remains a lightweight corner cutter regardless of Lotus's newfound wealth.
The current Elise is exclusively available with a Toyota-sourced 1.8 L supercharged 2ZR-FE inline-four engine in two different sets of tunes. The Sport 220 and Sprint 220 models, as their names suggest, make 217 horsepower and 184 lb-ft of torque, while the Cup 250 model generates 243 ponies with the same amount of rotational force.
The next-gen Lotus Elise is expected to produce more power than that, but it'll also need a new powertrain supplier. This suits the Lotus Elise's successor very much, but let's wait for the official info that would confirm our suspicions.
04. 2021 Evora
At the moment, the 2-door coupe stands out as the most expensive of all Lotus vehicles, and the only one in compliance with strict U.S. safety regulations. In other words, the $95,000 Evora is the only Lotus sports car currently available on this side of the Atlantic. This status, however, doesn't have to remain unchanged for long because the next generation of Lotus models is expected to flood the biggest sports-car market in the world.
Prior to 2021, the Lotus Evora could have been obtained in two sets of tunes: the more conventional Evora 400 and the lightweight, more track-focused Evora Sport 410. Overseas markets also offered a more powerful Evora GT430 which is easily distinguished by its large rear wing. As of MY 2021, the Evora GT is finally available stateside.
The Evora remains unchanged for MY 2021 which marks its tenth year on the market. This doesn't mean that this unique piece of sports car engineering is any less competent than its younger competitors. To the contrary; the Evora is arguably the most exciting car in its segment in spite of the Porsche 911 and all of its superlatives.
As its name might suggest, the Lotus Evora 400 packs 400 horsepower and 302 pound-feet of torque courtesy of its Toyota-sourced 3.5 L 2GR-FE V6 engine complete with an Edelbrock supercharger. This transverse mid-engined sports car routes all that power to the rear via a six-speed manual and Torsen limited-slip differential.
Another expensive option helps the sports car to shed 49 pounds off its already lightweight frame. The optional Carbon Pack costs $10,000, while the car itself starts from $97,000. With 0 to 60 sprint in 3.8 seconds, the Evora GT is the fastest Lotus car ever to be sold in the U.S. and that makes it one cool customer regardless of its advancing age.
03. 2021 Exige
Introduced at the turn of the Millennium, the Exige is the second oldest of currently available Lotus cars but its current Series 3 generation is actually the second youngest, dating back to 2012. At the moment, the 2-door sports car is available in three different forms ranging from $69,000 to $82,000 when translated from ₤ 53,000 and ₤ 63,000, that is.
The Exige is the quickest (not counting the otherworldly Evija) and arguably the best-handling Lotus road car ever made thanks to its superb chassis and Dynamic Performance Management system. The DPM is actually the company's electronic stability control system with four available driving modes to choose from. Depending on your choice, the Exige will eat corners for breakfast if need be, and all that without a limited slip differential.
This is truly something else from a sports car that's relatively affordable considering everything it offers, but the fact it's still unavailable in the U.S. can't be omitted.
The Lotus Exige uses the same 24-valve DOHC 3.5 L V6 VVT-i engine as the more expensive Evora and squeezes between 345 hp and 430 hp from it. The base Exige Sport 350 models generate 345 hp and 295 lb-ft of torque thanks to a Harrop HTV 1320 supercharger while hitting 60 mph from a standstill in just 3.7 seconds. They also max out at 170 mph or 145 mph if fitted with a hard-top.
The mid-range Exige Sport 410 produces 410 ponies and 310 lb-ft of twist and accelerates to 60 mph in 3.3 seconds thanks to a more powerful Edelbrock supercharger stacked on top of the engine. The most recent Exige Cup 430 makes as much as 430 horses and 325 lb-ft of torque, again thanks to an Edelbrock supercharger. Tipping the scales at only around 2,400 pounds, the model introduced in 2017 is capable of hitting the 60 mph mark in just 3.2 seconds while topping 180 mph– just like its Sport 410 counterpart.
02. 2021 Esprit
The iconic Lotus Esprit used to be one of the most sought after supercars of the nineties. The wedge-shaped icon was in production for almost 30 years between 1976 and 2004. After a leave of absence imposed by company's decline, the iconic supercar is now poised for a comeback, and we have the Lotus' Chinese overlords to thank for that.
The 2021 Lotus Esprit will take its rightful spot atop the Lotus lineup which means it could easily end up commanding a six-digit price tag. How deep into the six-digit territory, however, we still don't know. The next-generation flagship sports car is expected to retain its illustrious predecessors' overall wedge shape albeit in a much more subdued fashion.
It's still not clear whether the British are working on a new platform or if they'll use their current structure which underpins the remainder of the Lotus range. We do know that the Esprit's successor will be significantly more upscale and powerful than the Evora and likely as pacey– if not faster– than the Exige Cup 430.
There's still no relevant info about the next-gen Esprit's possible powertrain. It's doubtful the company will continue its partnership with Toyota now that they have Volvo's engineering at their disposal. The former CEO Jean-Marc Gales did state that the company will continue using Toyota engines for a while longer before switching to other in-house (read Geely) alternatives, but now that he's gone, the transition is expected to take place sooner.
The Esprit might end up using the Volvo 2.0 L turbocharged, supercharged, and electrified engine which cranks up as much as 400 horsepower. Of course, they 'd need to squeeze even more out of the engine to make the Esprit competitive in its segment, and a larger supercharger is one way to go.
The other way is an entirely different engine which we're unable to pinpoint at this particular moment. Maybe the Polestar's electric powertrain could be the answer. We do know that the new Lotus flagship sports car will be the most powerful and balanced Lotus model.
01. 2021 3-Eleven
The raw-looking speedster with no doors, roof, or windscreen is the last model from within the current Lotus range. Introduced in 2016, the 3-Eleven can be had in either road or track version, both of which have their own pros and cons.
The road version starts from a whopping ₤ 82,500 or $107,000 which is hardly spare money for a sports car that should be confined to a racetrack environment. The real track-focused model is even more expensive at ₤ 116,500 or north of $150,000 at the time of writing.
Both models are built on a bonded aluminum platform of extremely low weight: 2,040 pounds for the road model and only 1,960 pounds for the race model. The former has a bit more equipment but is still quite spartan considering it's in six-digit territory price-wise. Needless to say, both are grippy, quick, and nimble, and represent some of the best this extremely limited segment has to offer.
Like most Lotus models, the 3-Eleven, too, is powered by Toyota's 3.5 L V6 engine. The initial road and race models generated 410 hp and 460 hp respectively and were capable of accelerating to 60 mph from a standing start in 3.3 seconds or 2.9 seconds. Their respective top speeds were 174 mph and 180 mph, and only 311 units have been approved.
In 2018, the lineup was joined by another road-legal model which effectively reduces the gap between the initial 3-Elevens. The newest Lotus 3-Eleven 430 develops 430 horsepower, tips the scales at 2,030 pounds, accelerates to 60 mph in 3.1 seconds, and maxes out at 180 mph. It's limited to only 20 units worldwide and it costs a whopping ₤ 102,000 or $132,000.
All three versions of the Lotus 3-Eleven are mean dedicated performers poised on getting you from point A to point B (with as many curves in between if possible) in quickest possible fashion. They're the epitome of British sports car engineering and slightly unorthodox among the more lavish yet often less expensive Lotus vehicles.
What's Not in the New 2021 Lotus Lineup
Before we answer that question, you have to ask yourself: "Has there ever been a Lotus model that's uncool?" Of course not! Everything that comes out of the British automaker's assemblies is top class in its own terms, and there's no indication whatsoever this trend will soon be changed.
With the financial backing from Geely, Lotus cars will only get better over time and be able to field more technologically advanced and refined models. They've recently opened up a new assembly in China which will likely serve as a base for their very first SUV. A car that should, in turn, put Lotus back on the map of most important exotic car manufacturers.
It's been a long time in the making, but the automotive world simply wouldn't be the same without Lotus's eccentricity and we hope they'll retain that characteristic for unforeseeable future.
Gallery Top 2021 Cars Lotus Has to Offer: Specs, News & Details