2023 Chrysler Lineup: What We Know So Far. The recent merger between FCA and PSA groups has brought a new dose of optimism, especially for the fans of the Chrysler brand. We can already read a lot of reports that suggest all kinds of novelties for the brand that currently has just a couple of models to offer. The future will bring a lot of interesting things, both in terms of premium lineup and electrification. However, things won't happen that fast and the 2023 Chrysler Lineup will probably remain the same.
This means that you may count on three familiar models in the offer. There is a well-known 300 model, which represents the brand in the segment of full-size cars, as well as two minivans, Voyager and Pacifica. All three models should come without more important updates.
2023 Chrysler Lineup: Chrysler Voyager
The Voyager was officially launched as the 2020 model but it's actually a pretty familiar minivan, which is actually a pre-facelifted Pacifica. The reason for its launch probably lays in the fact that Dodge Grand Caravan was discontinued last year and this model came as a new affordable minivan in Chrylser's offer. Of course, the 2023 Chrysler Lineup will include this model as well and we don't expect to see any bigger changes.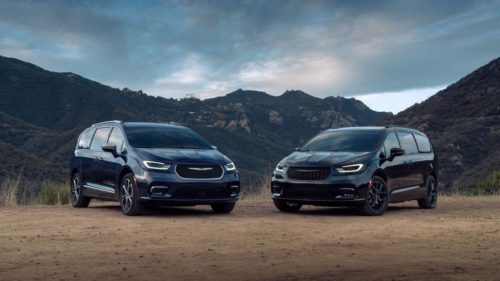 This means that you may count on a relatively affordable minivan, which comes with a lot of good things but remains simple and basic. The overall ride quality is similar to the more expensive Pacifica, while the key difference is in terms of standard equipment. Base models come with goodies like a 7-inch touch screen, Apple CarPlay, Android Auto, Bluetooth, a USB port, and a six-speaker stereo, while the only options you can get are satellite radio and DVD player. More luxurious features will remain reserved for Pacifica.
Under the hood, you may count on a familiar setup. This minivan comes standard with a 3.6-liter V6 engine, which puts out around 287 horsepower, which is enough for pretty good driving dynamics, even when fully loaded. The engine comes in pair with a 9-speed automatic transmission, which does a pretty fine job. Fuel economy goes around 19 mpg in the city and 28 mpg on the highway. That's pretty good for the class.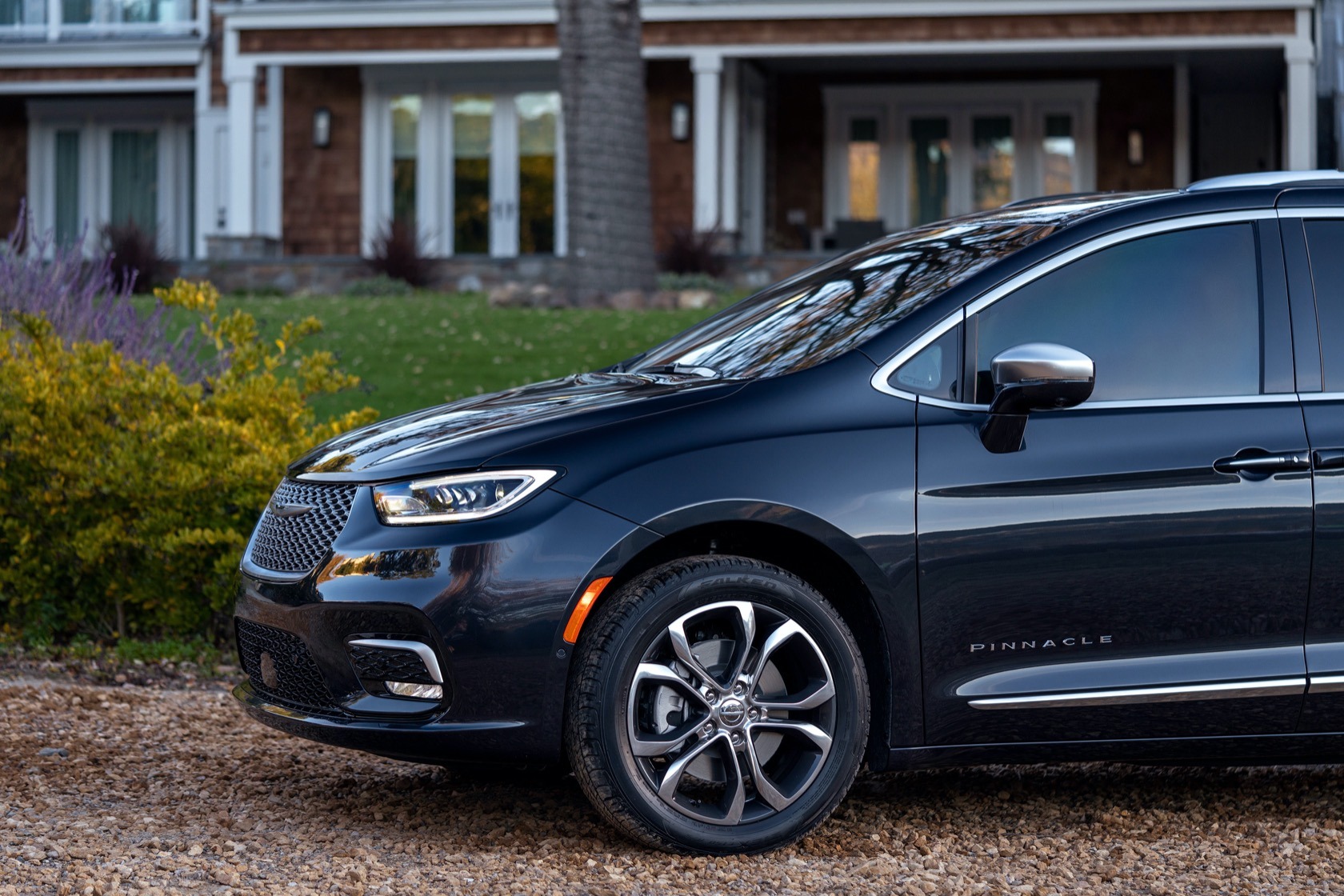 Base models should go a little bit over 27.000 dollars when it comes to the price.
2023 Chrysler Pacifica
This minivan will remain the most advanced vehicle in the 2023 Chrysler Lineup. The last year's update made this minivan far more upscale, while the new styling provides a far more attractive look, which now goes on a fine line between a minivan and a crossover.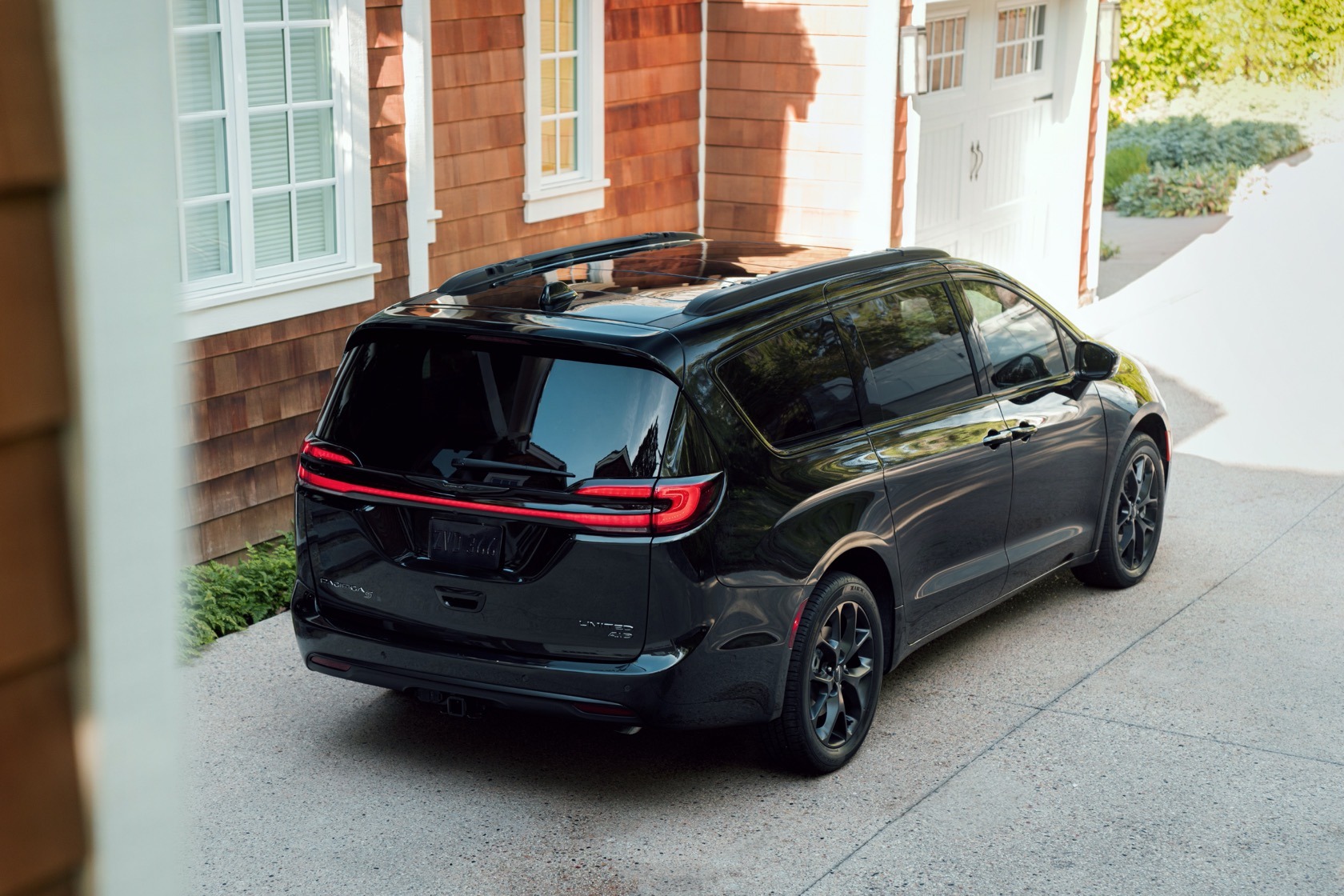 The new styling, the recent update has brought big improvements in terms of interior quality. Materials are much nicer, while the list of standard equipment is much longer than before. It now includes tech goodies like tri-zone climate control, a 10.1-inch touch screen, Android Auto, Amazon Alexa, wireless Apple CarPlay, a six-speaker sound system, satellite radio, HD Radio, a USB port, Bluetooth etc. Therefore, it's hard to expect any bigger changes for the next year.
The engine lineup will also remain the same. The standard model will continue with the familiar V6, the same one found in Voyager. Additionally, you may count on a plug-in hybrid version, which combines this V6 engine with an electric motor, for a total output of 260 horsepower. More torque, this engine also provides a much better fuel economy. It goes around 30 mpg combined, which is impressive for a minivan. You may also count on 32 miles in the all-electric mode.
The base price of 2023 Chrysler Pacifica will go around 35.500 dollars.
2023 Chrysler Lineup: Chrysler 300
The 300 will continue to be the flagship model in the 2023 Chrysler Lineup lineup. The current generation has been around for a full decade and while some may consider it old, it still has a lot of things to show. It offers a spacious cabin, which also looks pretty luxurious and comes equipped with a pretty long list of standard and available equipment. We really like its intuitive infotainment system, which runs on an 8.4-inch touchscreen.
However, a luxurious interior can't hide the model's age. It rides on a good old LX platform, which can hardly be considered modern by any means. This sedan is heavy and not particularly fun to drive. Handling is far from inspiring, even when compared to the corporal sibling, Dodge Charger.
The lack of athleticism is slightly compensated with powerful engines in the offer. The base version comes equipped with a 3.6-liter V6, which puts out around 292 horsepower. Driving dynamics are even better if you opt for the well-known 5.7-liter HEMI V8, which puts out 363 horsepower. Both engines come in pairs with a smooth-shifting 8-speed automatic transmission.
The base 2023 Chrysler 300 should go around 31.000 dollars.
Gallery 2023 Chrysler Lineup: What We Know So Far