2022 Tesla Cybertruck: Price, Specs, Interior, and Release Date. The so-much-awaited and so-much-overhyped Cybertruck is entering the final stage of development and the latest reports suggest we might see it in production pretty soon. At this point, we are still relying on the model that was presented last year, but there are so many things we have found out meanwhile. It's time for new details about the first pickup from this electric car maker, which will come as the 2022 Tesla Cybertruck
At this point, we know how the new model will look like, both from the outside and from the inside, but we also know a lot of details about the drivetrain, performances, capabilities etc. Pricing has been a well-known thing for a while.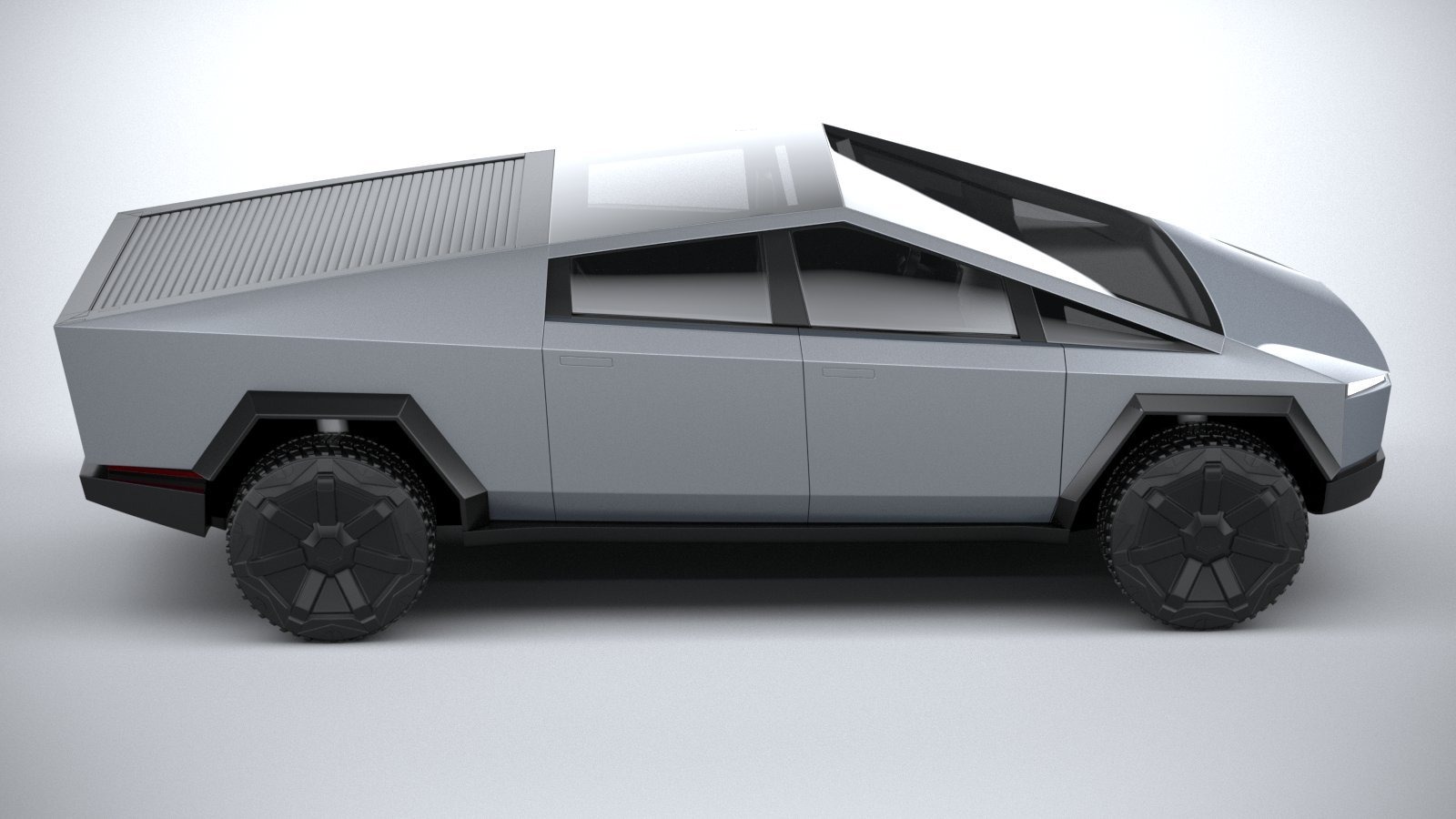 2022 Tesla Cybertruck Drivetrain and Capabilities
At this point, we know for sure that the 2022 Tesla Cybertruck will come in three variants. Base models will feature a single electric motor, which will be able to mode this truck from zero to sixty in about 6.5 seconds and should be able to tow up to 7.500 pounds. The mid-range options will feature two electric options and it will go from 0 to 60 in about 4.5 seconds. We count on a max towing rating of 10.000 pounds with this one.
There is the Tri-Motor version, which will accelerate from zero to sixty in less than three seconds and which will be able to tow 14.000 pounds. All models will come equipped with an air suspension, which will be adjustable on move and allow a max ground clearance of 16 inches. Also, you may count on 35 and 28 degrees of approach and departure angles, so the new truck should offer respectable off-road performances as well.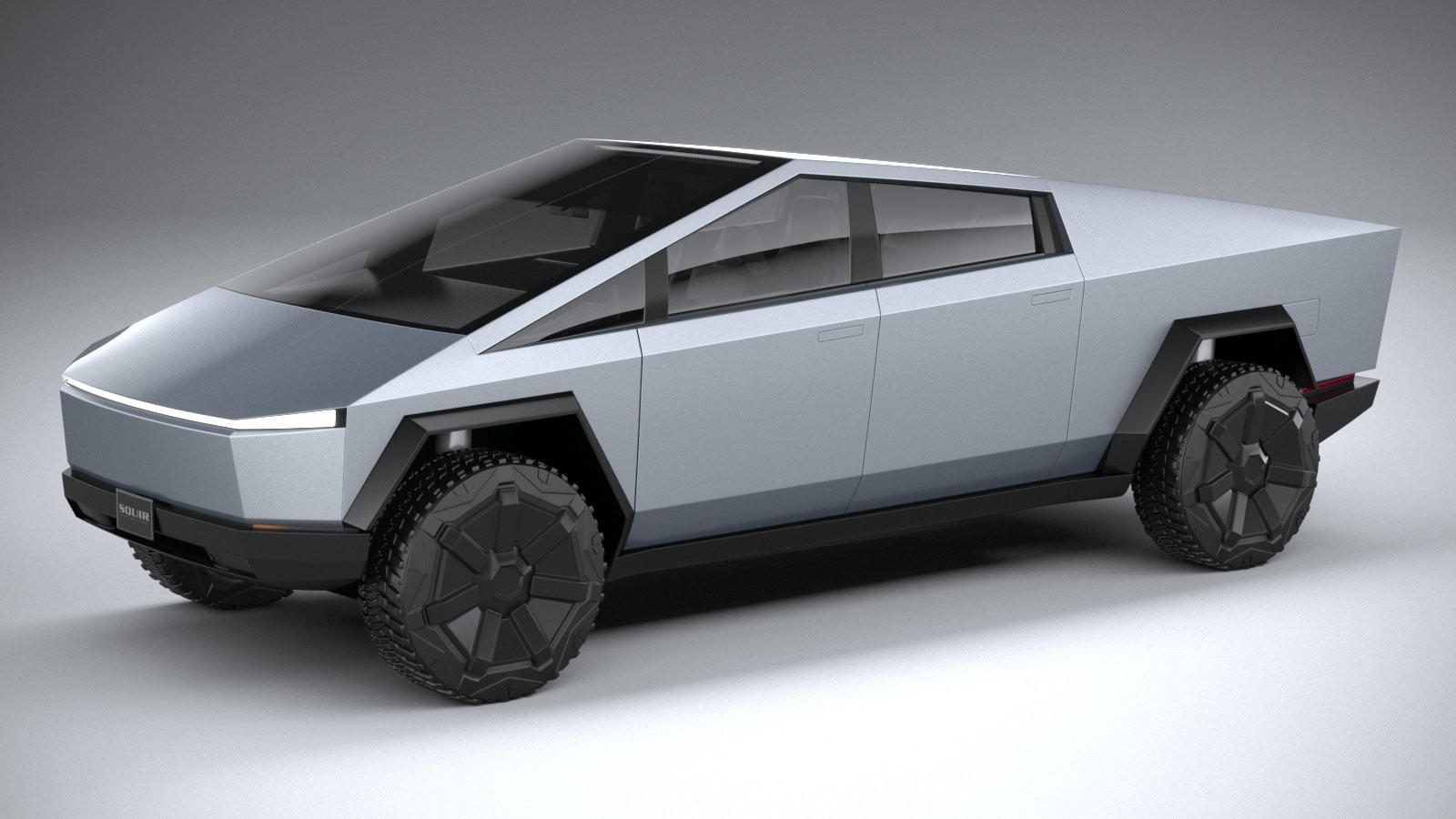 Battery and Range
At this point, we don't know details about the battery. The capacity is still a mystery, but we know for sure that the base version will be able to make around 250 miles on a single charge. The mid-range dual-motor version will feature a max range of around 300 miles, while the range-topping three-motor version will feature a max range of 500 miles. All models will come with a 250-kW charging cable.
2022 Tesla Cybertruck Redesign
Without any doubt, the first thing that everyone notices on this model is its styling. It is something completely different compared to the traditional perception of a pickup truck. Aesthetically, it comes directly from the future, with the styling inspired by Sci-Fi blockbusters, which includes super sharp lines, which look like they came out from some alien spaceship. However, the new 2022 Tesla Cybertruck will be much more than a unique-styled pickup.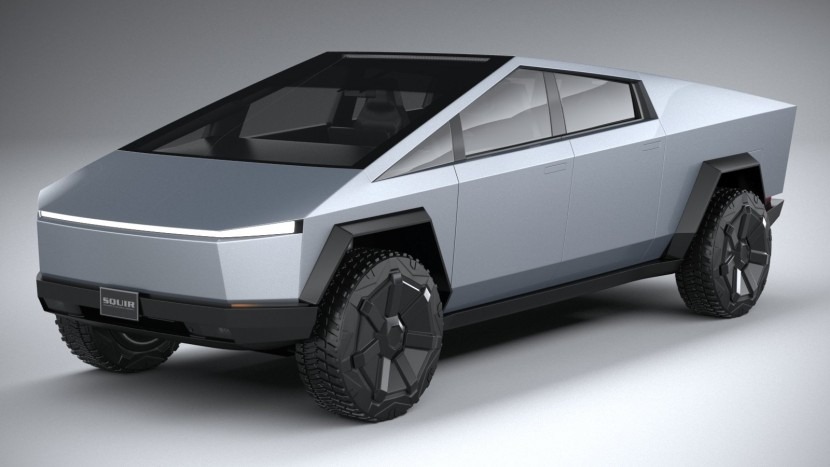 Among interesting things, we should also mention the size. In terms of dimensions, the 2022 Tesla Cybertruck will be standing somewhere between the mid-size and full-size segments. With more than 231 inches of length, it is pretty much on par with Super Cab models of F-150 with a short bed. Therefore, there is no doubt it will offer plenty of space for both passengers and cargo. It will come in a crew cab variant only.
Interior Design
The cabin follows exterior aesthetics completely. If you think that current Tesla models are designed in a too simplistic manner, you haven't seen Cybertruck's dashboard yet. Some would like its super Spartan layout, others would say it was designed by the laziest many in the world. The dash is completely plain and the only thing that stands out is a massive touchscreen at the. There is a pretty unique, futuristic steering wheel, but we presume that the production version will feature a little bit more conventional layout.
When it comes to the interior space, we already mentioned that the 2022 Tesla Cybertruck will come in a crew cab layout. We count on plenty of space and there is no doubt that this electric truck will be able to accommodate five adults with ease.
2022 Tesla Cybertruck Release Date and Price
As we already mentioned, the new model is expected to arrive sometime in the second half of the year. Base models will cost slightly under 40.000 dollars. The Dual Motor version will start at 50.000, while the Tri-Motor version will probably cost around 70.000 dollars. The new 2022 Tesla Cybertruck won't compete just with traditional pickups like F-150 and Ram 1500, but also with the whole bunch of upcoming electric pickups, such as Rivian R1T, Bollinger B2, GMC Hummer etc.
Gallery 2022 Tesla Cybertruck: Price, Specs, Interior, and Release Date