2022 Ram 3500 Dually Specs, Redesign, Changes, & Price. The world of HD pickup trucks is tough and at the top of that toughness, you can find the 2022 Ram 3500 Dually The upgraded version of the standard single-rear-wheel model has been on the offer and it is a perfect choice who are looking for ultimate utility and capability. The current generation has been around for a while and it looks like the next year could bring a few important novelties. This primarily refers to rumors that suggest a new transmission for the diesel version, but other kinds of updates are also possible.
Still, all these updates won't change the nature of this pickup truck, which is one of the most capable models around. It offers exceptional towing and hauling ratings, but also offers an impressive level of comfort and ride quality, which makes it one of a kind. The next year's model is expected to arrive sometime late in the year.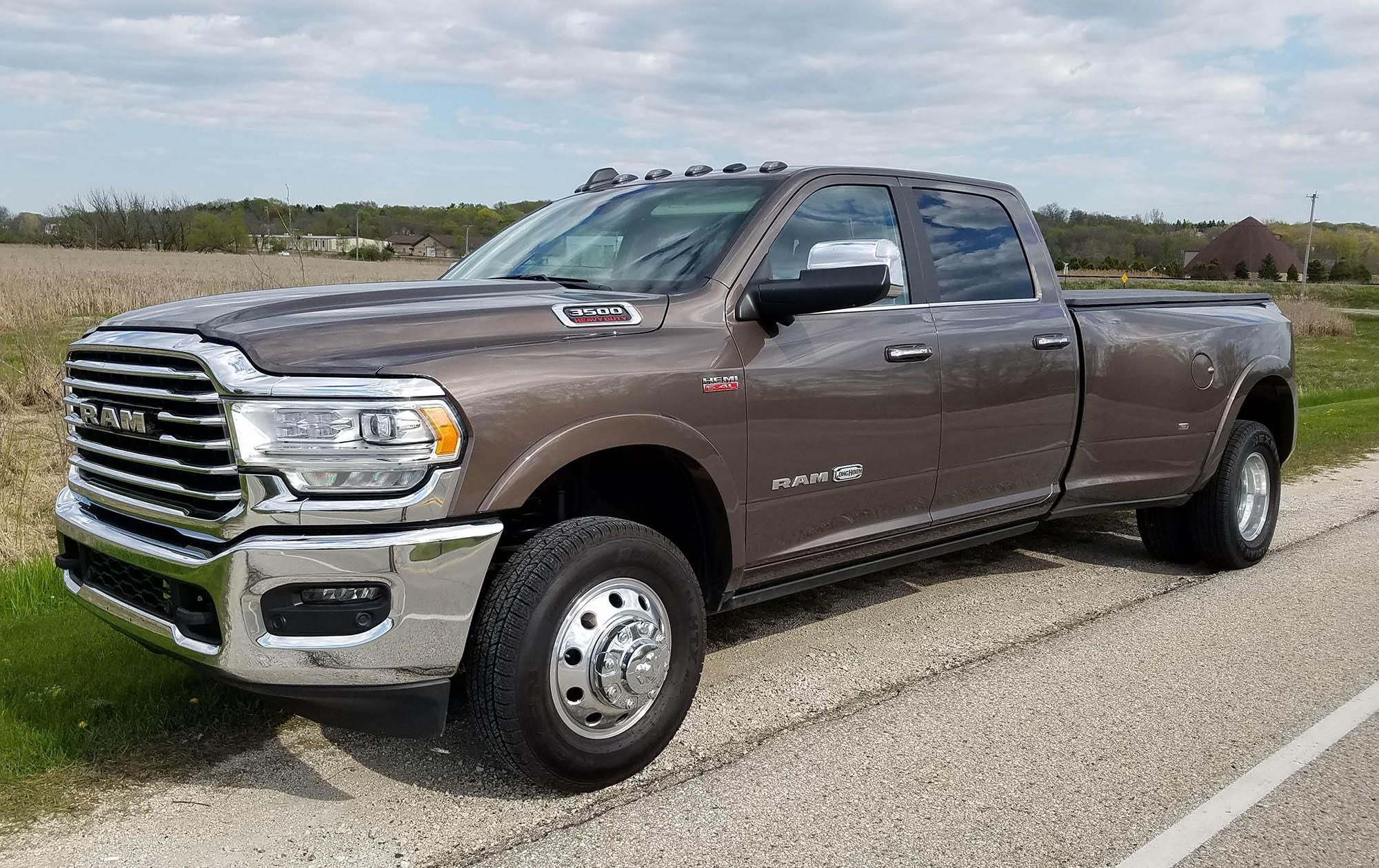 2022 Ram 3500 Dually Design
In terms of base design characteristics, we don't expect to see more important changes. The current generation has been around for less than two years and it is still fresh enough to compete with F-350 and Silverado 3500HD. Moreover, its advanced chassis design allows it to be more refined than rivals, while retaining the same level of capabilities. We particularly like the ride quality, which is smooth and very comfortable. The luxurious cabin design perfectly follows such a character of the truck.
Trim Levels
Yearly updates usually bring a couple of novelties in terms of standard equipment, so we presume that the 2022 Ram 3500 Dually won't be an exception. Still, most of the things should remain the same, while the trim level organization will certainly remain untouched. The base Tradesman will continue as a typical workhorse, with black bumpers, steel wheels, manual accessories, vinyl upholstery, and a small 5-inch touchscreen. The Big Horn is a bit of an upgrade and brings chrome wheels and bumpers, cloth upholstery and similar things.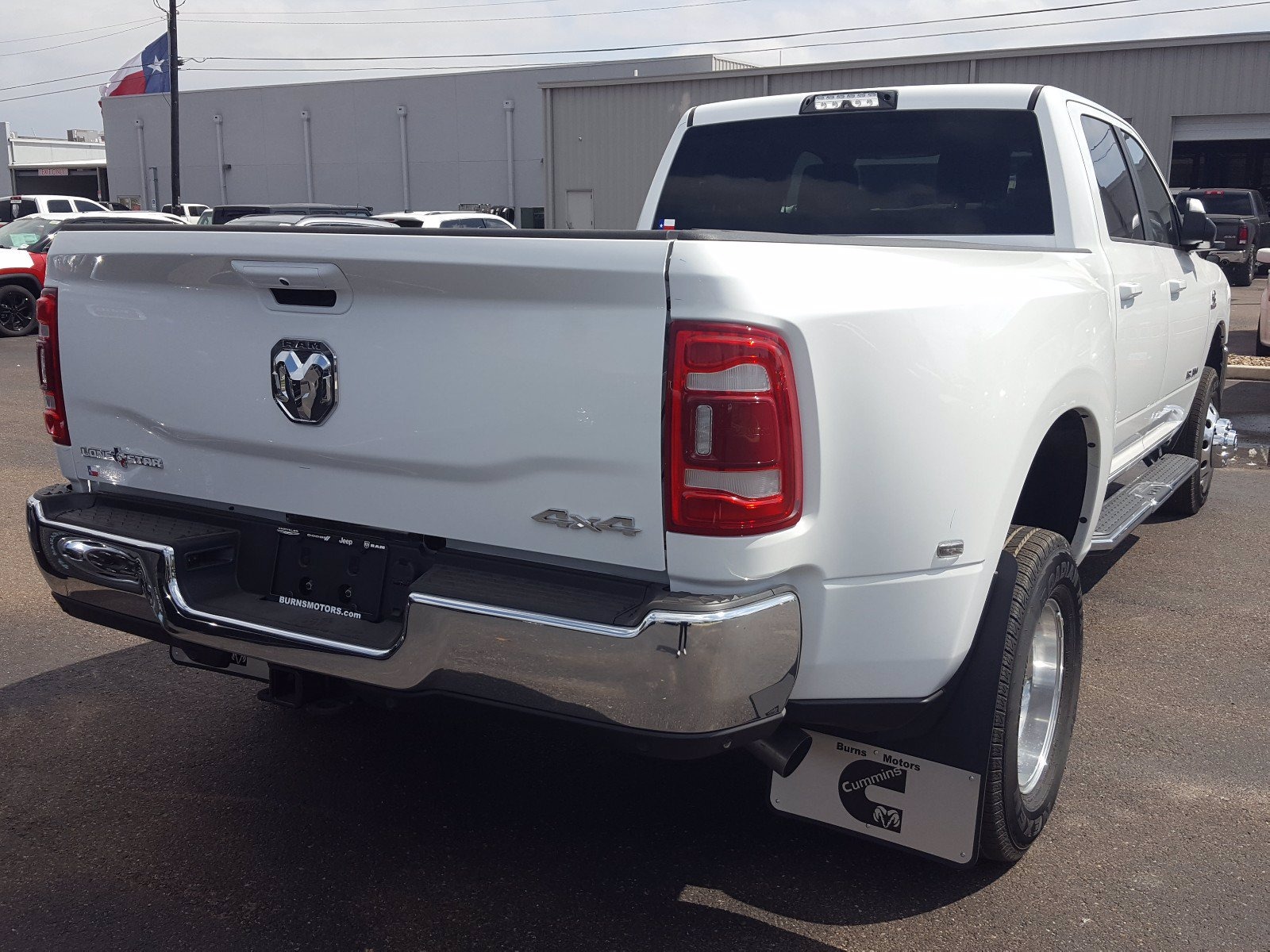 The Laramie represents a mid-range option, equipped with a bigger 8.4-inch touchscreen, unique styling details, leather seats and more power accessories. The Longhorn brings a bit of a luxury, in the form of features like unique wheels, wood trim etc. There is the range-topping Limited trim, equipped with a massive 12-inch touchscreen, 20-inch wheels, exclusive styling details and many more.
2022 Ram 3500 Dually New Transmission Rumors
While the officials are still quiet on this matter, we can find tons of reports that suggest this scenario. Currently, the diesel model relies on a well-known 6-speed Aisin gearbox, which is capable, durable and reliable. It also feels a little bit outdated compared to rivals, which use 10-speed units. That's why many believe that the 2022 Ram 3500 Dually could also get such a transmission. We are talking about the same Allison unit that's used for the Silverado 3500HD, which already proved itself capable of doing all kinds of HD tasks.
Other than a new transmission, things under the hood should remain pretty much the same. Standard models will carry on with a good-old 6.4-liter HEMI engine, which puts out around 410 horsepower and 429 pound-feet of torque. Unlike the diesel, it uses a modern and refined 8-speed automatic transmission.
On the other side, diesel models will be available in two variants. The standard model features a version of the engine that's good for about 370 horsepower and 850 pound-feet of torque. The upgraded version of this 6.7-liter inline-six turbodiesel from Cummins features a max output of 420 horsepower, as well as a class-leading 1.075 pound-feet of torque. This truck can tow over 35.000 pounds when properly equipped.
2022 Ram 3500 Dually Release Date and Price
The 2022 Ram 3500 Dually should hit the market sometime late in the year, with the starting price of around 39.000 dollars.
Gallery 2022 Ram 3500 Dually Specs, Redesign, Changes, & Price