2022 Ram 2500: Diesel, Redesign, and Release Date. The current generation of Ram's 3/4-ton pickup truck has been around for a couple of years. While it is still fresh and offers some pretty impressive characteristics for the segment, it isn't without drawbacks. Many consider that the six-speed automatic transmission in the diesel version is a little bit old and that's why we are getting a lot of reports that suggest its replacement. At this point, we are still waiting to hear something from the officials. It's pretty much for sure that the current unit from Aisin will be replaced with something more up to date.
Other than the new transmission, we don't expect to see particular changes for the 2022 Ram 2500 Of course, there is always a chance to see novelties in terms of standard equipment and similar things, but the overall design will certainly remain the same. We are about to see the same overall layout, as well as the same engines under the hood. Still, we won't exclude the possibility to see a more powerful version of a diesel engine in the offer. The 2022 Ram 2500 should arrive sometime in the second half of the next year.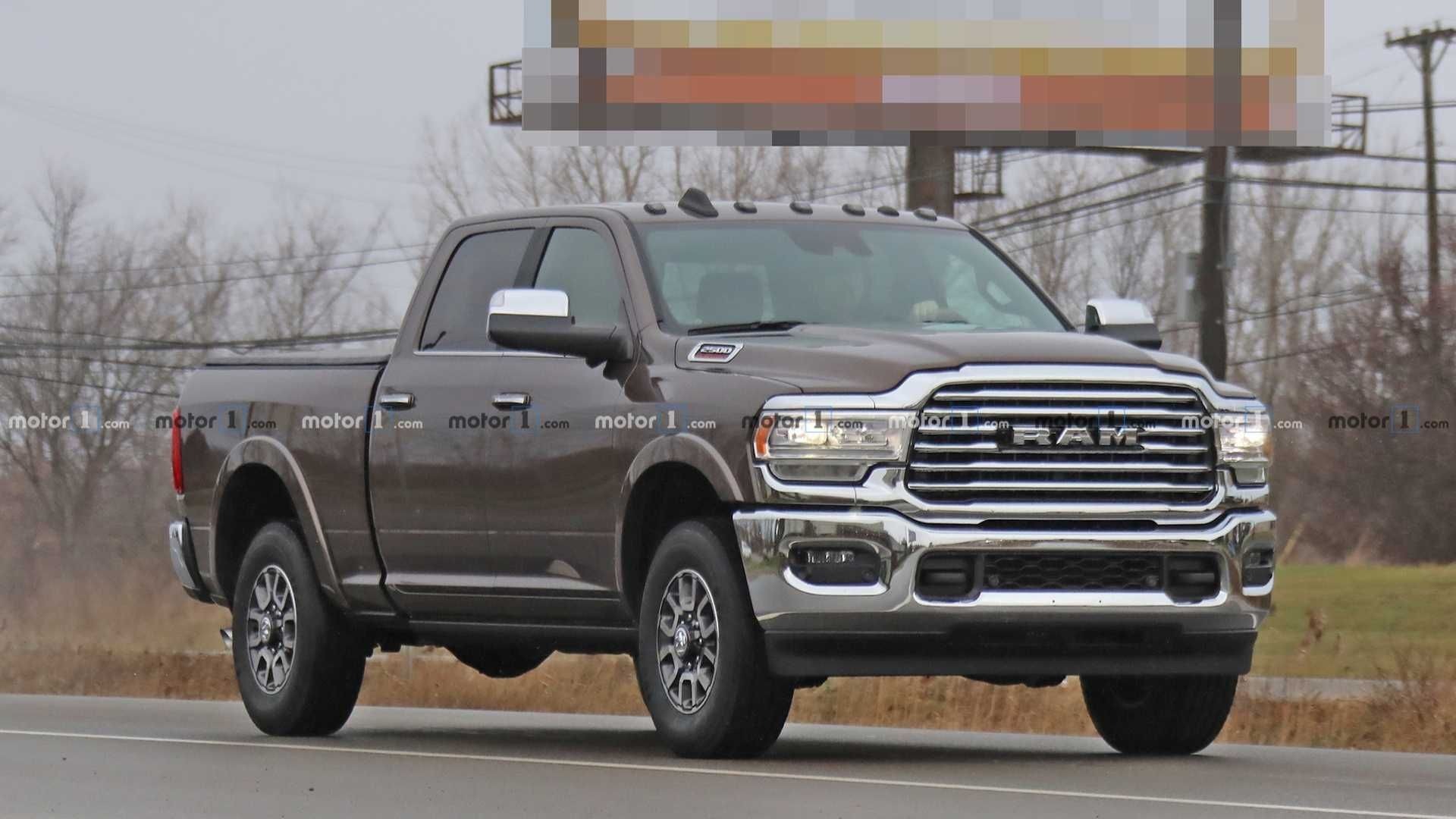 Engines
The new transmission refers to the diesel version, which uses a well-known 6.7-liter inline-six turbodiesel from Cummins. At this point, the 2500 model is available only with the base version of this engine, which puts out around 370 horsepower and 850 pound-feet torque. On the other side, the 1000-lb-ft is currently available only in 3500 models. However, this could change in the 2022 Ram 2500. The 3500 model is getting a new version with 1.070 pound-feet of torque, so the 3/4-ton version could get more torque and power as well.
On the other side, gasoline models will carry on in the same way. Of course, we are talking about a well-known 6.4-liter HEMI V8 engine, which puts out 410 horsepower and 429 pound-feet of torque in this case. It comes in pair with a ZF-sourced 8-speed automatic transmission.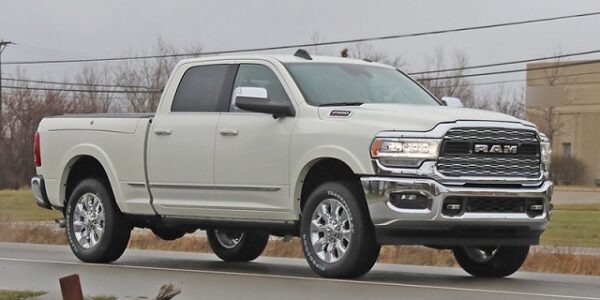 2022 Ram 2500 Drivetrain
As we already mentioned, the biggest novelty for the 2022 Ram 2500 should be a new transmission. At this point, we are still waiting for the official confirmation, but this seems like a certain thing. Of course, we are talking about the diesel model, as the gasoline version uses a pretty advanced 8-speed automatic transmission from ZF. On the other side, the diesel uses an Aisin gearbox, which is good but feels a little bit outdated compared to rivals.
The 2022 Ram 2500 will most likely replace this unit with something more modern. Some sources suggest the same ZF unit, but we believe that FCA would rather use something that can handle more torque. That's why it's no wonder many sources suggest Allison. The American manufacturer already supplies Chevy with a well-working 10-speed unit but rumors suggest a completely new transmission for FCA. According to these reports, we will see a new 9-speed unit, designed especially for HD diesel-powered pickup trucks.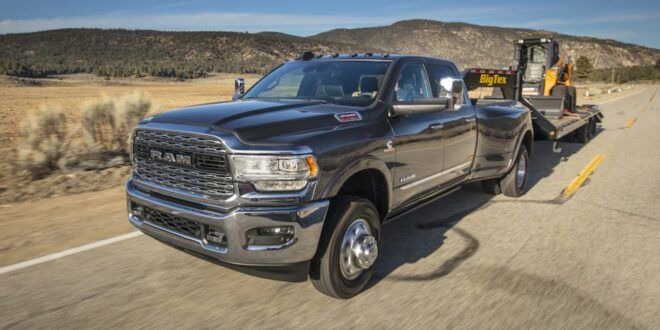 2022 Ram 2500 Redesign and Features
While changes under the hood sound quite likely, we are pretty sure that no bigger changes will happen in terms of the overall design. This is still a quite fresh model on the market and more importantly, it offers superior ride quality compared to F-250 and Silverado 2500HD. The styling is pretty attractive and closely resembles the standard 1500 model.
This truck really shines on the inside. There, you will find the best-looking cabin in the class, which utilizes high-quality materials and attractive color schemes. The overall build quality is pretty impressive and can even compare with some premium SUVs. Of course, the long list of standard and optional equipment makes everything look even more opulent. This particularly refers to higher trim levels, such as Longhorn and Limited, which are pretty amazing in this aspect.
Of course, there is also the Power Wagon, an off-road version of this HD pickup. It comes with loads of upgrades, such as all-terrain tires, off-road shock absorbers, tow hooks, skid plates, a manual transfer case, electronically locking differentials with a 4.10 axle ratio, hill descent control, an integrated front winch, and an electronic disconnect for the front stabilizer bar.
2022 Ram 2500 Release Date and Price
We expect to see 2022 Ram 2500 sometime in the second half of the next year. Base models should go around 35.000 dollars.
Gallery 2022 Ram 2500: Diesel, Redesign, and Release Date