2022 Honda HR-V: USA, Release Date, Redesign, and Specs. The new generation of Honda's smallest crossover is on the way and it's about to bring a lot of novelties. The European version already debuted and that gives us a pretty clear picture about the new design, even though the North American version is about to come with a bunch of specifics. In any case, the most interesting part of the redesign is the new styling, which looks more upscale than before, but the 2022 Honda HR-V will come with plenty of novelties under the skin as well.
Big changes are coming inside the cabin, as the Japanese manufacturer has prepared a new dashboard design. On the other side, dimensions are largely the same. This means we may count on a similar amount of space on the inside. Naturally, we expect to see a lot of new tech goodies. The engine lineup will include two gasoline engine options, while the Hybrid powertrain is also a possibility.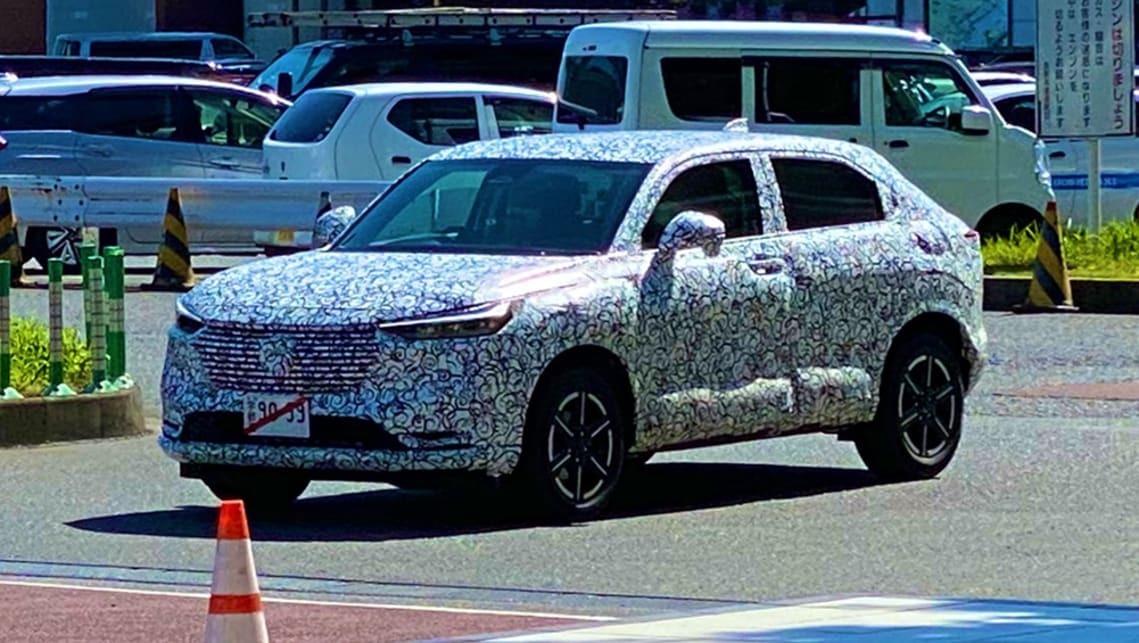 We still don't know details about the launch date, but rumors say that the new model will hit the market this fall.
2022 Honda HR-V Engines
This aspect shouldn't bring surprises. We expect to see two familiar gasoline engines in the offer, both paired with a CVT gearbox. Base models will probably continue with a 2.0-liter naturally-aspirated inline-four. This one puts out 158 horsepower and offers pretty impressive mpg ratings. For those who look for something peppier, we believe that Honda will also offer a version with a 1.5-liter turbo-four, which puts ours around 190 horsepower.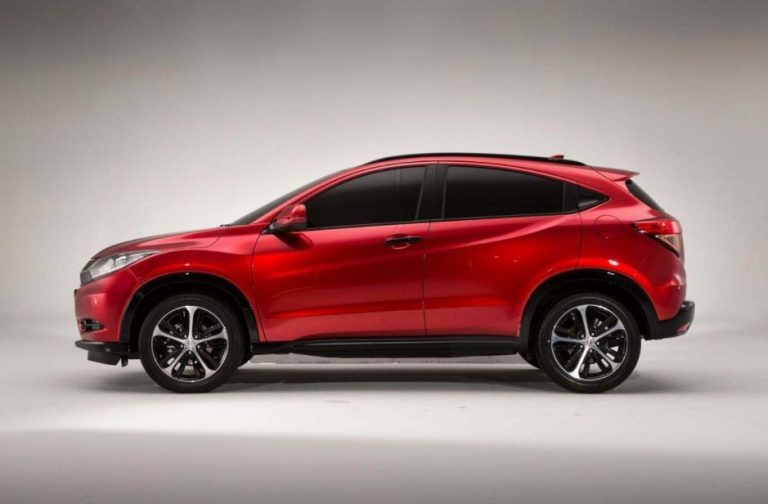 Besides conventional gasoline engine options, the 2022 Honda HR-V could also come as a hybrid. Such a version already debuted in Europe and we don't see a reason why it shouldn't be offered in North America as well. The system is based on a 1.5-liter engine and delivers a total output of 131 horsepower.
2022 Honda HR-V Redesign
The upcoming redesign is about to bring a lot of novelties and as we already mentioned, we will use the European version as the reference. The first thing everyone is noticing is the styling as the changes are pretty significant here. Instead of typically sharp lines, the new model is rather sleek and looks more upscale. Of course, the changes are most notable at the front, where you can see a massive grille with numerous horizontal lines, along with sleek and fancy-looking headlights. The rest of the body also feels notably rounder than before.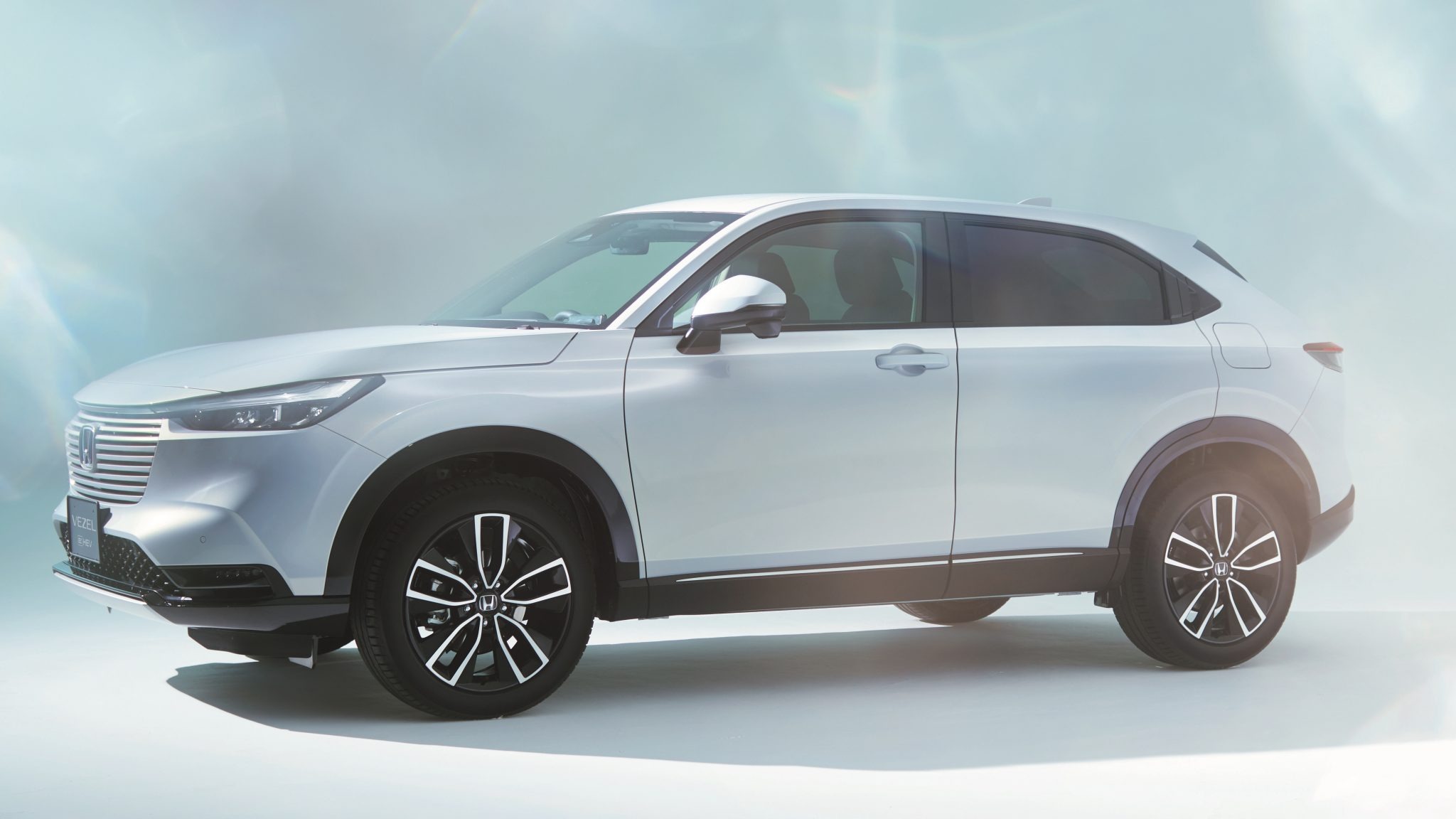 Besides a completely new styling, Honda is also bringing a lot of mechanical changes. Still, many things have remained the same. For example, we won't see bigger changes in terms of dimensions, while the wheelbase will remain identical (102.8 inches). On the other side, we will see a completely reworked chassis and suspension, which should make the ride quality even better compared to the current model.
Interior
On the inside, we are about to see a completely new design. Of course, our eyes are on the new dashboard, which looks really nice. Once again offers a dashboard that is well-designed but simple, we like that Honda sticks to its minimalistic design approach and. Practically, the infotainment screen is the only thing that stands out. All other things look like a very fluid entity. According to our European counterparts, the overall interior is really good. Materials are nice, while build quality is excellent.
Besides good overall quality, we also like that there will be a lot of tech features in the offer. A 7.0-inch touchscreen will be standard, while a bigger 9.0-inch unit will be on the offer too. Naturally, things like Apple CarPlay and Android Auto will be standard, while the navigation and Wi-Fi hotspot will probably remain options. Like always, Honda will offer a pretty long list of standard safety features and some of the things that should find their place on the list of standard equipment are adaptive cruise control, automatic emergency braking, lane departure warning and lane keep assist.
As we already mentioned, the dimensions are about to remain largely the same in the 2022 Honda HR-V. So, we also count on a similar amount of space on the inside, which is definitely a good thing, considering that the current model is already among class leaders in this aspect. It comes with two very spacious rows of seats, as well as one of the biggest cargo areas in the segment.
2022 Honda HR-V Release Date and Price
We expect to see a 2022 Honda HR-V this fall, with a starting price of around 23.000 dollars. Some of the key competitors will be models like Hyundai Kona, Toyota C-HR, Mazda CX-30 etc.
Gallery 2022 Honda HR-V: USA, Release Date, Redesign, and Specs