2022 GMC Sierra: What to Expect (Updates, Redesign, and Release Date). The current generation of Sierra has been around since 2019 and the management feels now it's the perfect time for a mid-cycle update. That's why the 2022 GMC Sierra is coming with a plethora of changes. We are about to see updated styling but more importantly, it looks like we are finally about to see some interior changes. This would include a new dashboard, but also the introduction of new technologies. On the other side, the mechanical aspect of the truck is about to remain pretty much the same.
Truck will remain a more upscale alternative to Silverado, which offers a nicer cabin and more features. You may count on a smooth ride, wide engine lineup, spacious cabin and a user-friendly infotainment system. When it comes to drawbacks, the interior issues should be fixed but the problem with lower towing capacity compared to rivals will remain.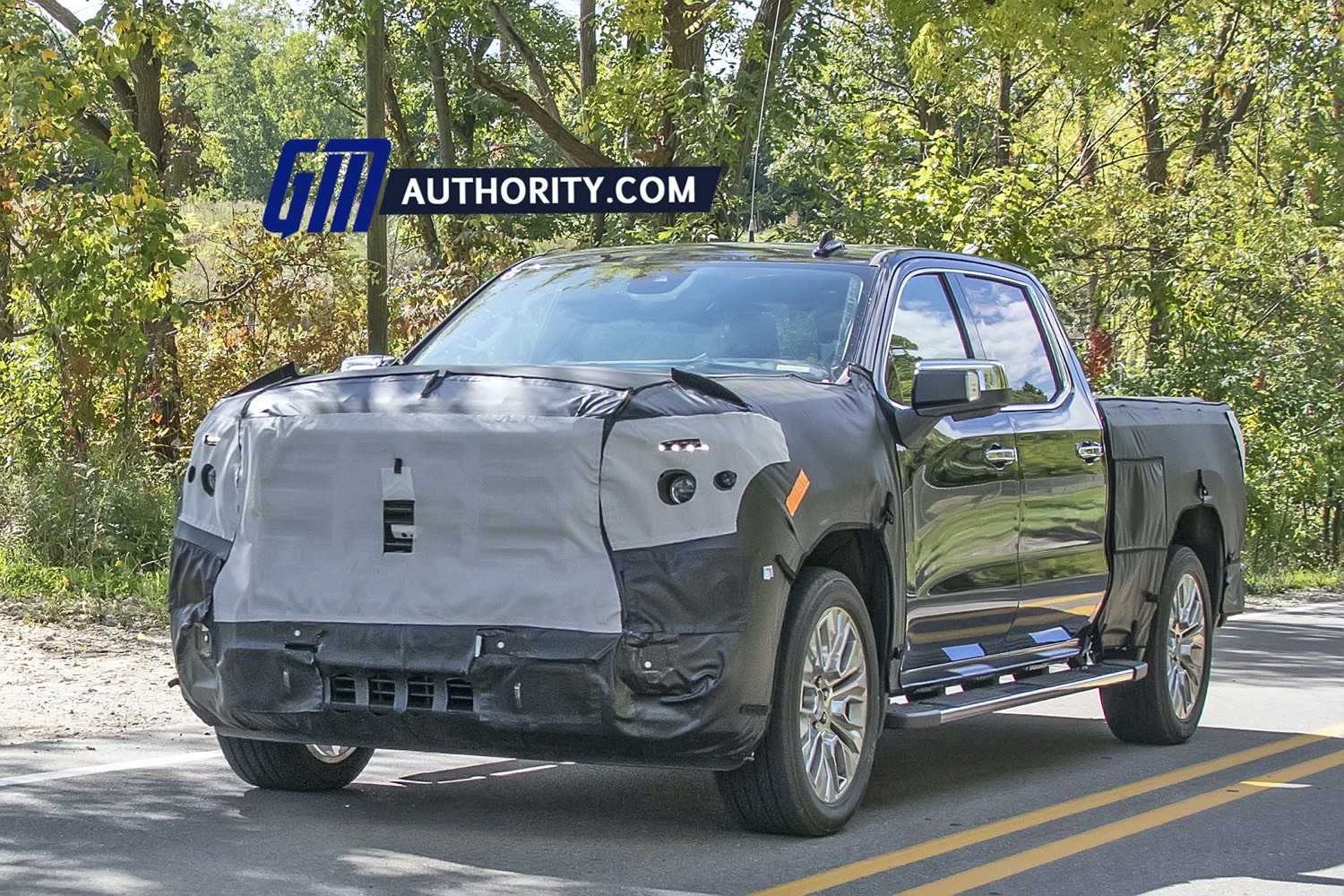 The exact release date is yet to be announced but we expect to see the new model sometime in the second half of the year.
2022 GMC Sierra Engines
This aspect won't bring changes. You may count on five familiar engine options in the offer. Base models use a good-old V6 engine with around 285 horsepower. There is also a far more efficient 2.7-liter turbo-four, which is good for 310 horsepower and 350 pound-feet of torque.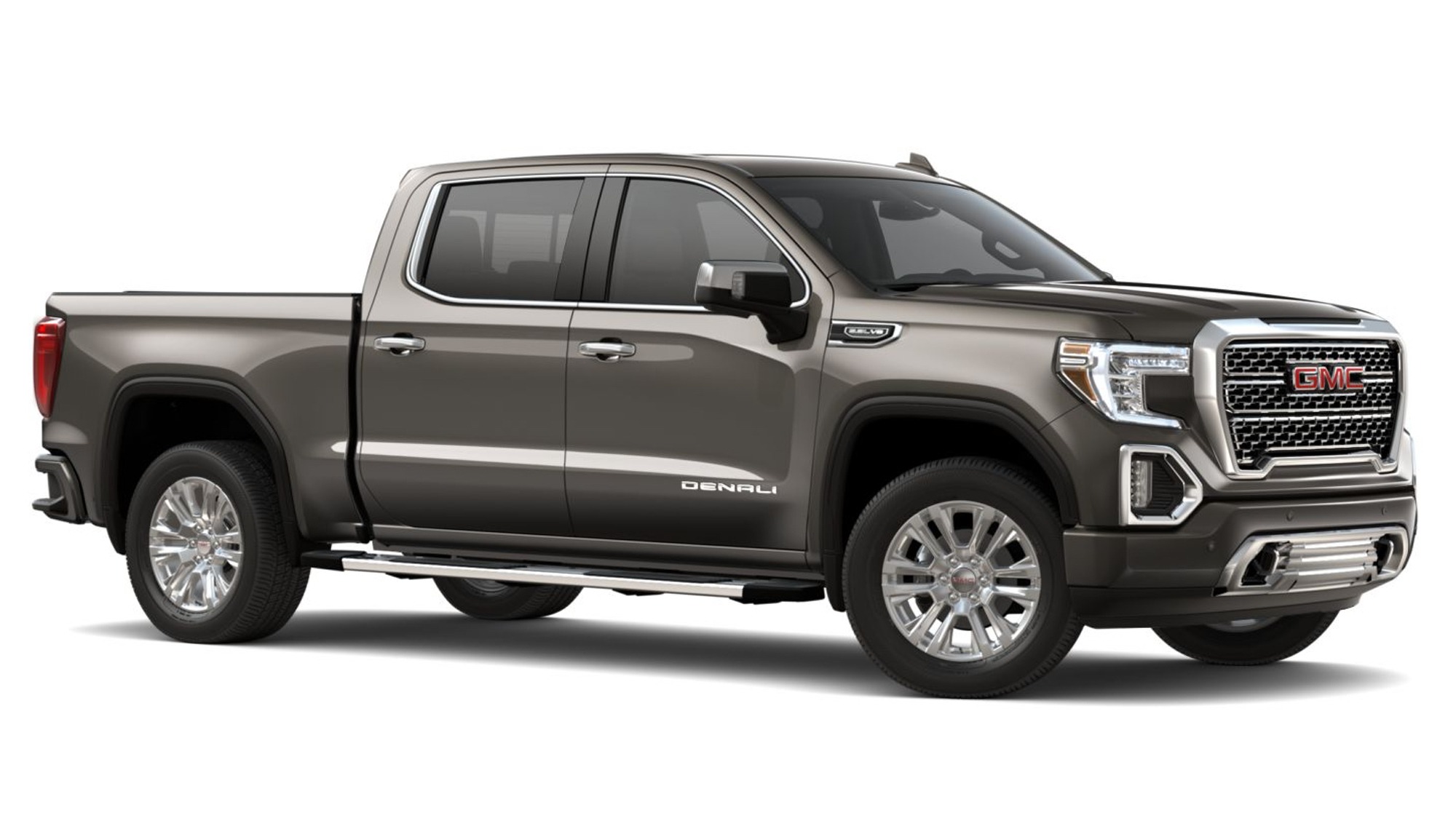 The real deal starts with eight cylinders. The first option is a smaller 5.3-liter V8, which puts out 355 horsepower and 383 pound-feet of torque. If you need even more power, there is a well-known 6.2-liter V8, which is good for about 420 horsepower and 460 pound-feet of torque. This is also the best choice for towing, as the max capacity goes around 11.800 pounds. As we already mentioned, rivals can tow more.
There is the diesel version. It uses a 3.0-liter V6, which puts out around 277 horsepower and 460 pound-feet of torque. Despite the massive torque, it can tow just 9.100 pounds.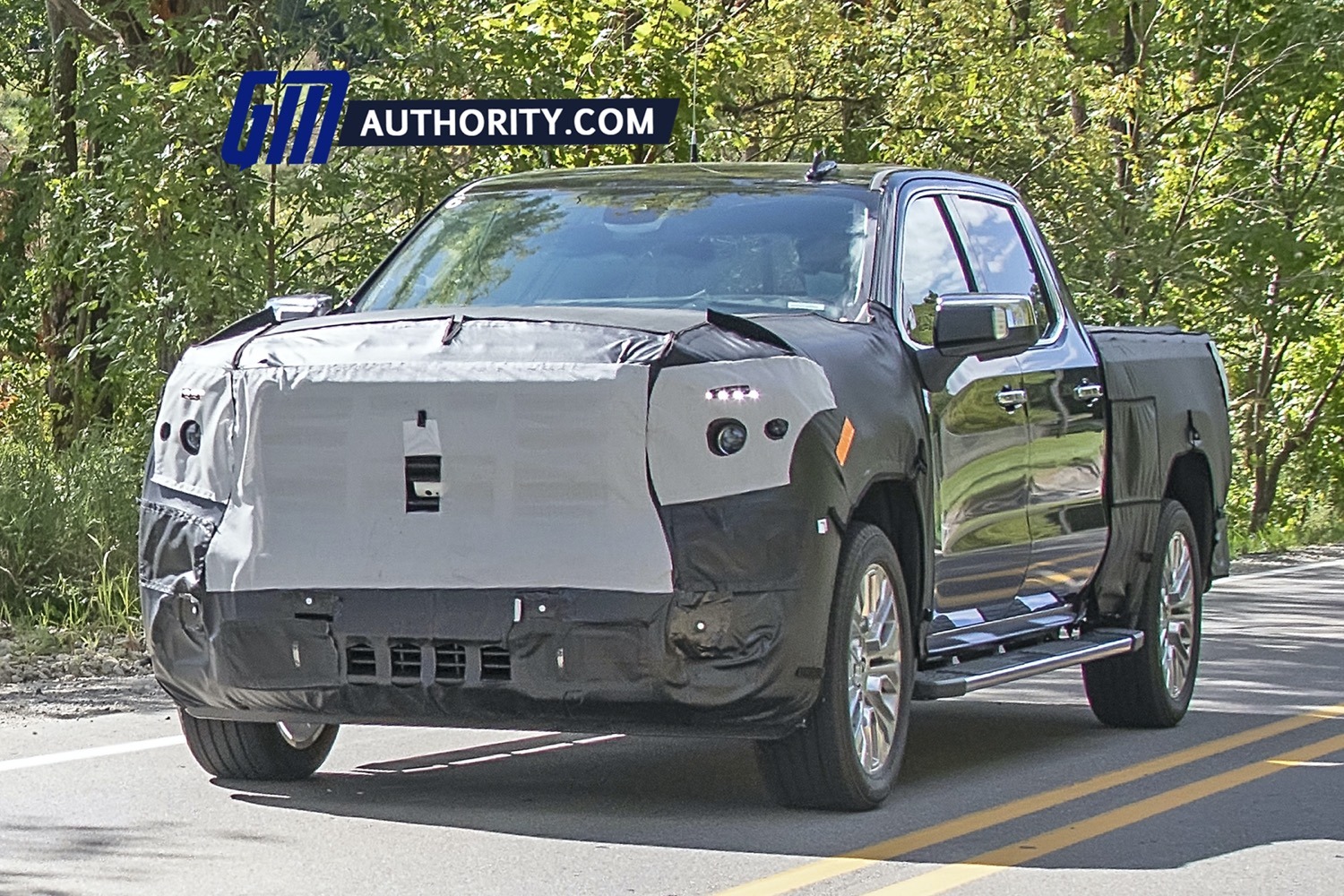 2022 GMC Sierra Redesign
In terms of the exterior design, the biggest changes will be in terms of styling. The testing model has been spotted and it wears a camouflage on both ends of the truck. So, we presume those areas will come with novelties. At the front, we might see a couple of revisions on parts like the grille and bumper. On the other end, a new rear bumper seems possible. Of course, we also count on typical mid-cycle updates, such as new color options and wheel designs.
On the other side, the mechanical aspect of the truck should remain untouched. The 2022 GMC Sierra will continue to ride on a familiarT1 platform, which provides a comfortable and smooth ride. On the other side, rivals like F-150 and RAM 1500 have higher towing capacities.
Interior
Even though the exterior changes will probably be more than decent, this aspect of the trucks seems way more interesting. As you probably know, the last redesign didn't bring any interior changes and the current cabin still looks pretty much the same as in the previous generation. This will change with the 2022 GMC Sierra.
One of the novelties that will definitely happen is that the Super Cruise will be offered. This hands-free driving system will also bring a completely new, digital instrument cluster. It will remain exclusive for the range-topping Denali trim. We expect to see some changes on the center console. Those should include goodies like finer materials, reorganized controls, updated infotainment system etc.
On the other side, the overall cabin layout will remain the same. You may count on familiar cab styles and bed lengths in the offer.
Features
We presume that the upcoming facelift could also bring novelties in terms of standard and available equipment. We already talked about the new Super Cruise system and we also expect that this system will also allow hands-free trailer towing system.
Naturally, novelties in terms of tech and convenience features are also expected, though we presume that standard models will remain typical workhorses. For reference, the current standard model comes with things like a 7-inch touch screen, a six-speaker audio system (two speakers in Regular Cab models), Bluetooth, a USB port, Apple CarPlay, and Android Auto. The current model also offers tons of options. Some of the highlights are things like navigation, wireless device charging, an 8-inch touch screen, a seven-speaker Bose audio system, satellite radio, HD Radio, a Wi-Fi hot spot, additional USB ports, voice recognition, a sunroof, dual-zone automatic climate control, keyless entry, remote start, and two 120-volt household-style power outlets.
2022 GMC Sierra Release Date and Price
The facelift obviously indicates arrival that is earlier than usual. Still, we are pretty sure that the 2022 GMC Sierra won't arrive before the second half of the year. When it comes to the price, the current model starts at around 30.000 dollars and we don't expect to see bigger changes in the future.
Gallery 2022 GMC Sierra: What to Expect (Updates, Redesign, and Release Date)