2022 Dodge Challenger SRT Hellcat Release Date, Price, & Specs. With all this electrification that is happening in front of our eyes, there is no doubt that the end of the muscle car era is near. Therefore, the 2022 Dodge Challenger SRT Hellcat may be one of your last chances to get a genuine pony, considering that the next generation of this legend probably won't be available with such an impressive diversity of V8 engines. Therefore, we believe that the current generation of this Dodge is still one of the best-buy options on the market, despite that we are talking about a vehicle that is actually outdated in many aspects of the automotive industry.
From what we know so far, the next year won't bring any particular change. The current generation is expected to remain in production for another year or two and all variants of the Challenger are expected to remain pretty much the same. Of course, there is always a chance to see a couple of additions in terms of new standard features, but the overall layout will certainly remain the same.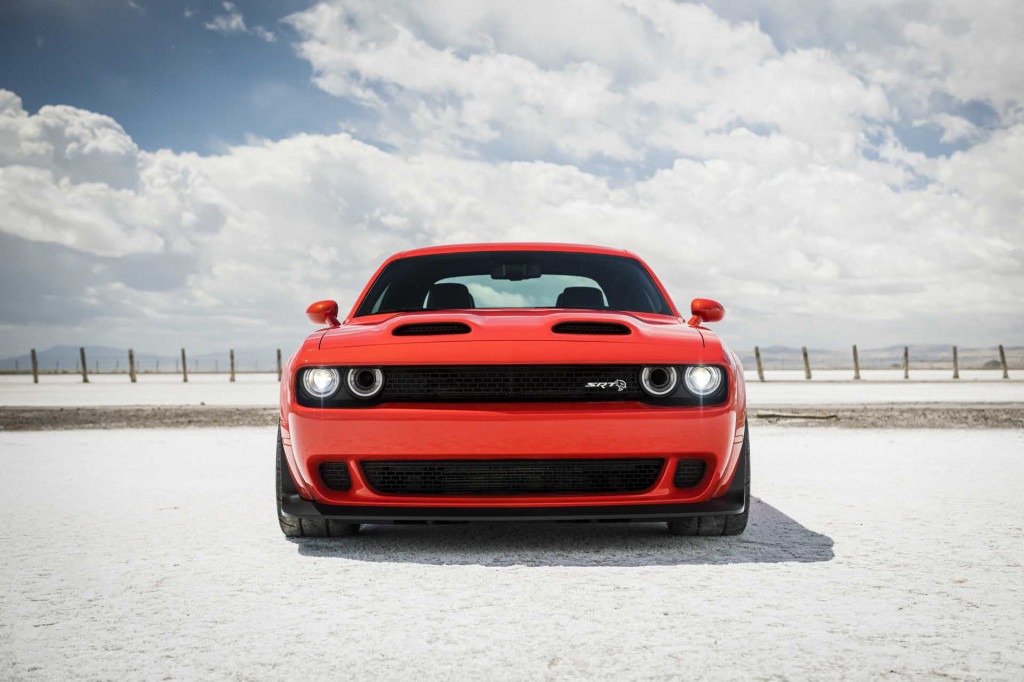 2022 Dodge Challenger – Other Models to Consider
The 2022 Dodge Challenger SRT Hellcat is a great machine but not all drivers need such extreme performances. A good thing to know is that this muscle car comes with a few more interesting versions on the offer. The offer actually starts with a V6 engine, with a model called SXT, which relies on a familiar Pentastar unit. 303 horsepower is plenty enough, our recommendation is to stick to V8 engines, for ultimate driving pleasure.
The R/T is one of our favorites. It comes with a well-known 5.7-liter engine, which puts out around 375 horsepower. It is fast enough but more importantly, it sounds great. Simply, nothing beats the sound of a naturally-aspirated V8. The price of this one is quite affordable.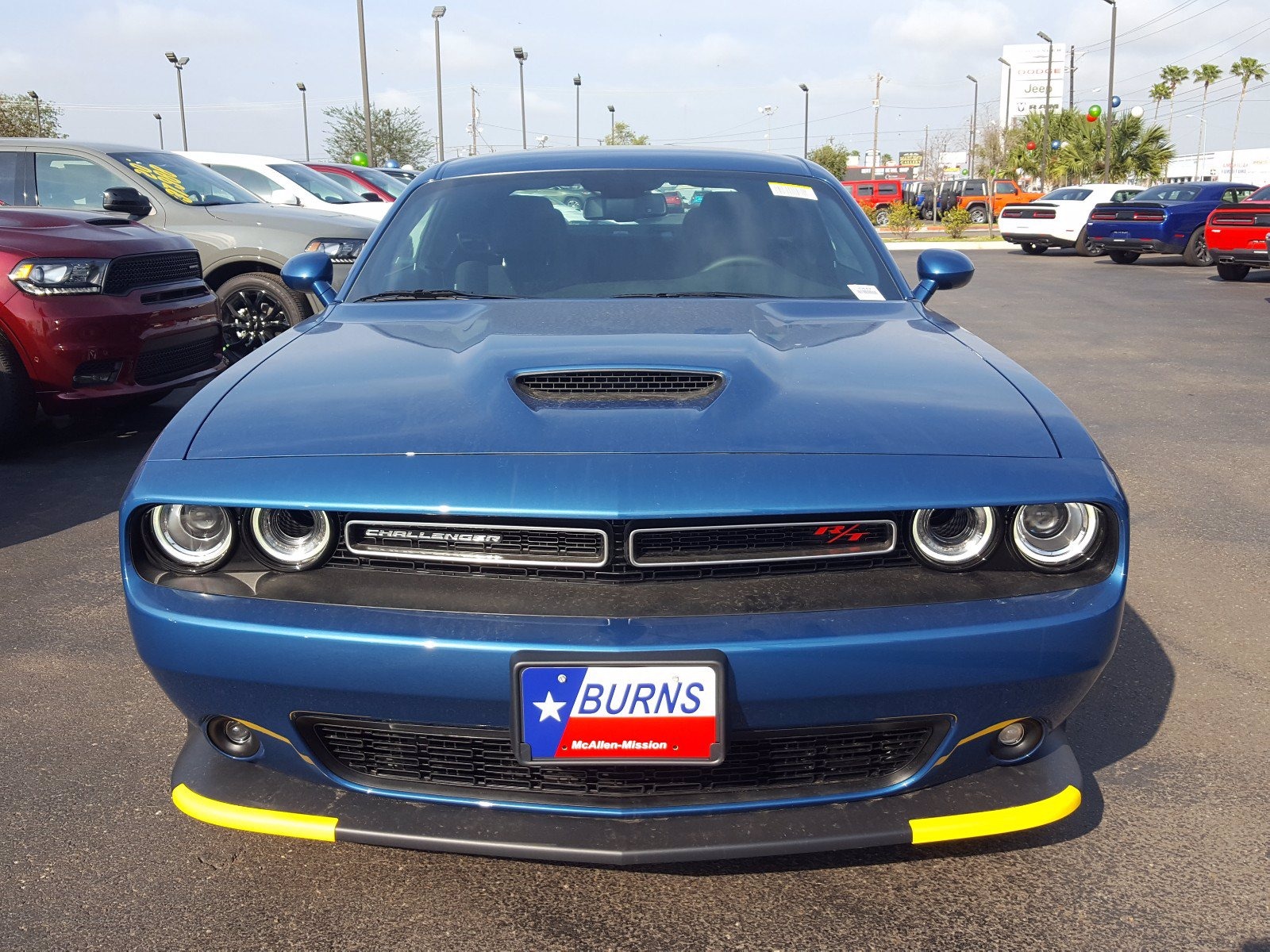 The R/T Scat Pack is an even better choice. This one uses a bigger 6.4-liter HEMI engine, with a max power of 475 horsepower. Impressive performances, this engine also sounds best among all Challengers. It's important to mention that both V8s are available with a manual transmission.
2022 Dodge Challenger SRT Hellcat Features
One look at the exterior design of this muscle car and you won't notice too many differences compared to standard Challenger models. What makes the difference, in this case, is under the skin, mostly under the hood. Of course, the core of this amazing pony is the engine. We are talking about a well-known 6.2-liter V8 unit, which comes paired with a supercharger. In its standard versions, it features a max output of 717 horsepower and 656 pound-feet of torque. A great thing about it is that it doesn't come with automatic transmission only, but there is also a version with a manual gearbox, for a perfect driving experience.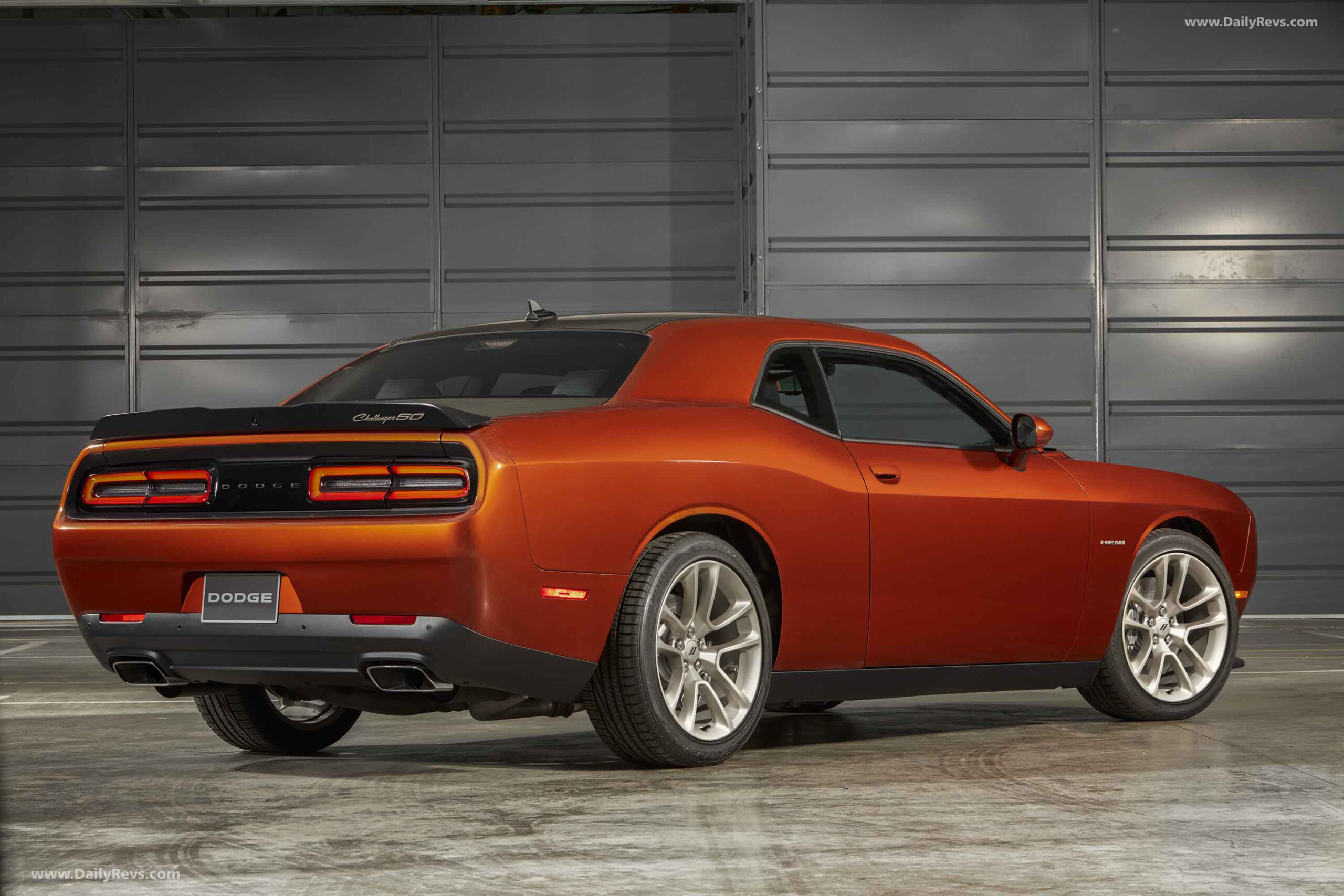 The engine, there are several more important upgrades compared to the standard model. For example, you may count on adaptive suspension dampers, as well as on six-piston Brembo brakes. Naturally, you get wider, performance tires. In terms of aesthetics, there is a unique grille and lots of "Hellcat" badges around the vehicle. On the inside, you can notice a difference, a flat-bottomed steering wheel.
Despite the monstrous power, the Hellcat isn't the most powerful version of the Challenger. There are two variants in the offer and one of them is called Redeye. Compared to the standard Hellcat model, it comes with a couple of big upgrades, mostly under the hood. First of all, the engine power has been increased and goes all-away up to 797 horses and 707 pound-feet of torque. Along with more power, this engine also gets a special SRT Power Chiller engine cooling. This variant comes with an 8-speed automatic transmission only. Once again, you may count on several "Redeye" badges around the vehicle.
SRT Super Stock
There is the most powerful version of the Challenger, pretty much a street-legal drag racer that comes with several important upgrades. The engine power is increased to 807 horsepower, while there are also unique 18-inch wheels with Nitto NT05R tires. A Widebody package is also included, as well as brakes from the R/T Scat Pack model. Of course, lots of "Super Stock" badges can be found around the vehicle as well.
2022 Dodge Challenger Release Date
Considering that no bigger changes are expected for the next year, we presume that the 2022 Dodge Challenger SRT Hellcat will hit the market sometime in a typical time of year, sometime in the last quarter of 2021. Of course, Ford Mustang and Chevy Camaro will continue to be key competitors.
Gallery 2022 Dodge Challenger SRT Hellcat Release Date, Price, & Specs