2022 Chevy Blazer: SS, Hybrid, Price, and Release Date. The legendary name came back two years ago in a completely different form. This is now a pretty stylish crossover, which competes in the segment where some of the key players are Ford Edge and Honda Passport. The model still looks pretty fresh and we are pretty sure it will remain in the same form for another year or two until we see some kind of a mid-cycle update. The 2022 Chevy Blazer will come with a familiar design, featuring minor updates only.
You may count on revisions in terms of standard features only. The overall design will remain the same, which means you may count on a crossover that features attractive styling, good engine options with great fuel economy, as well as a long list of standard features. The Blazer isn't without flaws. We don't like its interior, which utilizes some low-rent materials. Also, it would use more passenger space in the second row.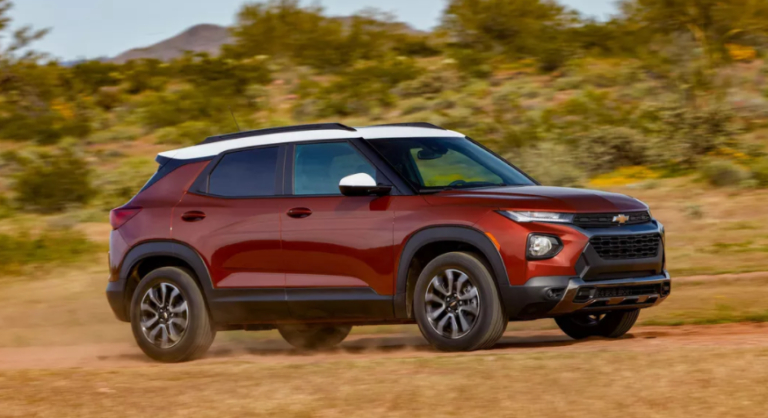 We expect to see 2022 Chevy Blazer sometime late in the year.
2022 Chevy Blazer Engines
One of the things we really like about this crossover is the engine offer. The 2022 Chevy Blazer will continue with three familiar engine options, with the offer that starts with a 2.5-liter naturally-aspirated four-cylinder engine, which puts out 193 horsepower. The first upgrade includes a 2.0-liter turbo-four, good for about 230 horses. Those who look for something smoother and more powerful can opt for a 3.6-liter V6, which features a max output of 308 horsepower and 270 pound-feet of torque.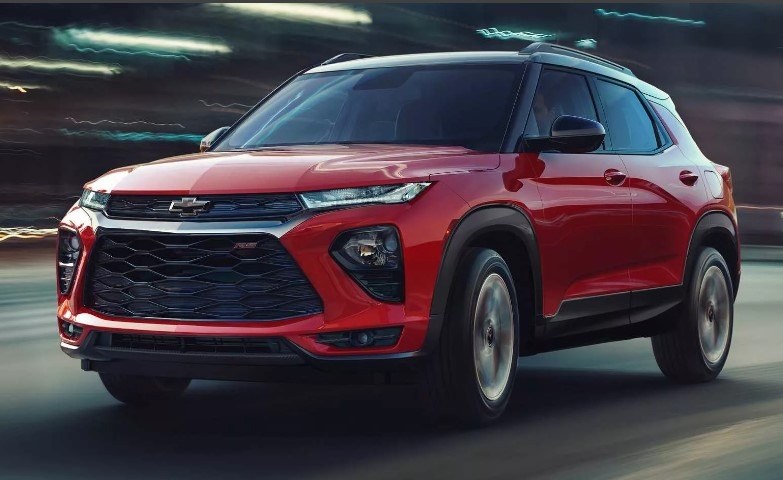 All three engines are great in terms of fuel economy but the turbo-four is particularly amazing. It returns around 22 mpg in the city and 29 mpg on the highway, which is among the class-leading results.
2022 Chevy Blazer Redesign
In terms of base design characteristics, the 2022 Chevy Blazer definitely won't change. Compared to the legendary SUV from the past, the new Blazer is just a crossover. It rides on a familiar C1 platform, sharing most of its parts with GMC Acadia. With 112.7 inches in wheelbase, it features a quite typical size for the class. Still, Chevy decided not to offer a three-row model, at least not in North America. Such a version can be found in China.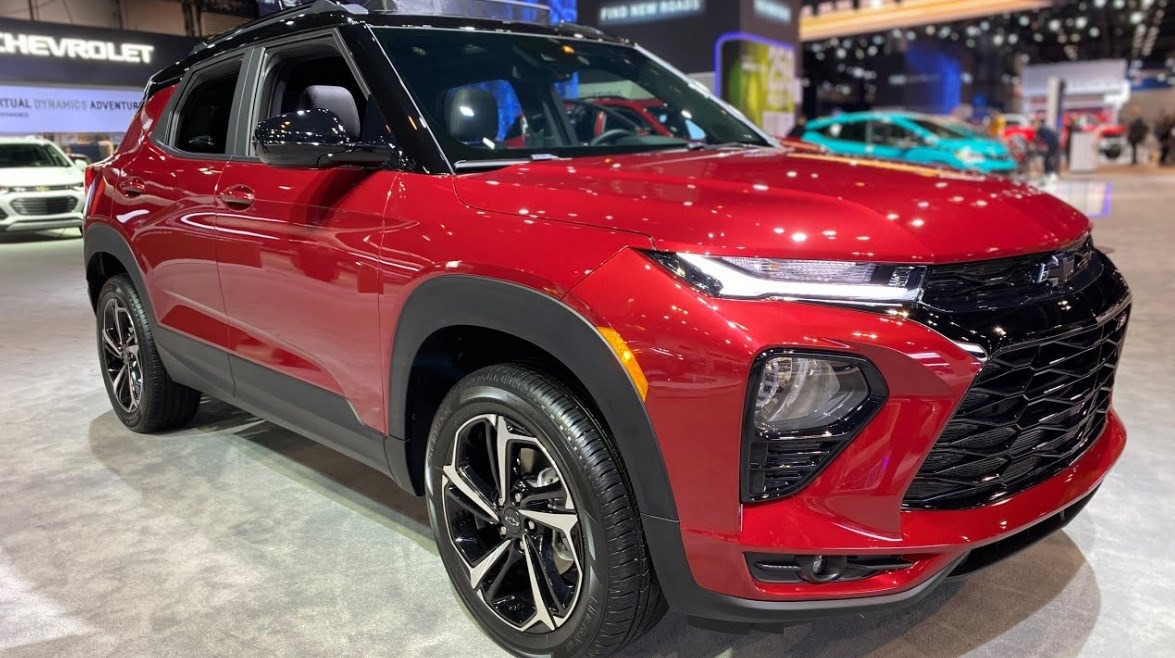 Styling-wise, the current model established the brand's latest design language. It looks really sharp and we don't expect anything to be changed for the next year. Of course, we won't exclude the possibility to see things like new color options and similar kinds of updates.
Interior
Once again, there is no room for bigger changes. The 2022 Chevy Blazer will continue with the same cabin, which has both good and bad things to offer. The cabin by itself looks attractive. We like those round vents that bring a bit of sporty flavor. Also, the overall quality is okay, though we have to say that there are several areas with low-rent materials. Fit and finish aren't on par with rivals like Honda Passport.
The front seats are very generous when it comes to the interior space. We like the shape of the seats, which provide solid support and a high level of comfort. The second row is a mixed bag. On one side, there is plenty of legroom but on the other, taller passengers will struggle with the headroom.
The amount of cargo space isn't impressive either. You may count on about 30.5 cubic feet of space behind the rear seats and 64.2 cubic feet behind the front seats, which is below-average for the class.
Features
As we already mentioned, a couple of novelties in this aspect are possible but most of the things will remain the same. You may expect base versions to come with goodies like dual-zone climate control, keyless entry, an 8-inch touch screen, a six-speaker stereo, Bluetooth, four USB ports, a Wi-Fi hot spot, and smartphone connectivity via Apple CarPlay or Android Auto. In higher trim levels, you may also count on goodies like navigation, wireless device charging, satellite radio, panoramic sunroof, Bose sound system etc.
A rearview camera is the only standard safety feature but you may count on a lot of options. Some of the highlights are things like forward collision warning, automatic emergency braking, pedestrian detection, blind spot monitoring, rear cross traffic alert, rear parking sensors, lane change alert, lane departure warning, lane keep assist, a rear camera mirror, a surround-view parking camera system, high-speed automatic emergency braking etc.
2022 Chevy Blazer Release Date and Price
Considering that there are no bigger changes to come for the next year, we expect that the 2022 Chevy Blazer will hit the market sometime late in the year. We expect it will remain one of the most affordable models in the class, with the starting price under 30.000 dollars.
Gallery 2022 Chevy Blazer: SS, Hybrid, Price, and Release Date