2022 Cadillac Lyriq Redesign, Price, Interior, and Specs. GM has a pretty ambitious plan for the future when it comes to electrification. The company plans to introduce 20 all-electric vehicles by 2023 and among them, we will also see some pretty luxurious iteration. Of course, this particularly refers to Cadillac, which is about to come with a completely new crossover. It will come in about two years, as the 2022 Cadillac Lyriq, reports say.
The concept version has already been presented, so we have a picture of a new model, at least some sketches. We expect that the styling won't change significantly. It will be a compact electric crossover, designed to compete with models like Jaguar I-Pace, Audi Q4 e-tron etc. At this point, the company still keeps details about drivetrain a secret, but we expect to find out some things in the following months.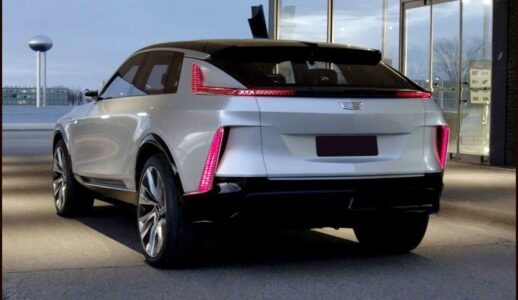 2022 Cadillac Lyriq Drivetrain and Range
The company isn't very generous with numbers when it comes to performances. We don't know how much power the 2022 Cadillac Lyriq will have but we expect two configurations in the offer. Base models will come equipped with a single electric motor, mounted on the rear axle. An additional electric motor would be optional and would provide more power and AWD layout.
In terms of the battery and range, we expect that the new crossover will come with a 100-kWh package, roughly. That will certainly be enough to ensure some respectable autonomy. We count on about 300 miles on a single charge or even more.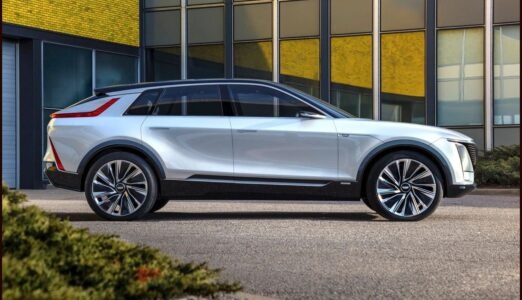 2022 Cadillac Lyriq Redesign
A good thing to know is that the 2022 Cadillac Lyriq will ride on GM's completely new platform when it comes to base design characteristics. A completely new architecture has been developed for EV models on purpose, so we expect that pretty much all of those 20 new vehicles will ride on it. When it comes to the 2022 Cadillac Lyriq, it will bring benefits in terms of performances, ride quality, interior space etc.
One of the first things we should mention is the size. This will be a compact crossover, which proportions similar to XT4 and XT5 models. However, we count on a significantly different space. First of all, this model will feature a notably sleeker profile. It will be lower and it will sit closer to the ground. One of the reasons will also be a design that puts the battery under the floor. This will provide a lower center of gravity and better handling.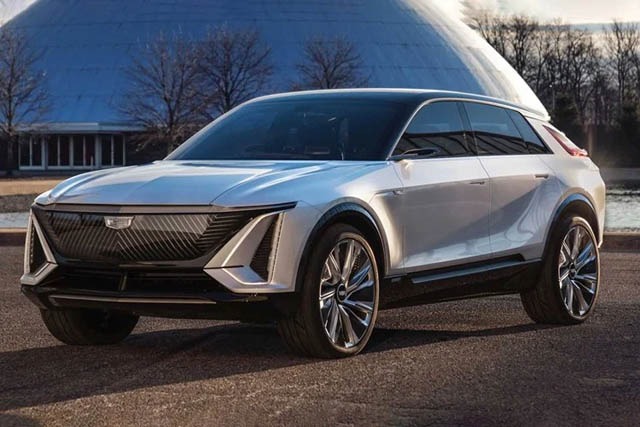 When it comes to styling, we rely on the concept version, which looks really attractive. It presents the Cadillac's future design language, which brings a more aggressive stance compared to the current design language, presented with the new Escalade. Of course, changes are most visible at the front. The new design language includes a significantly bigger grille while lighting groups are super-narrow. At the same time, you can notice huge air intakes next to fog lights, which will provide enough fresh air for brakes and electric motor.
The rest of the body will be characterized by a sleek, sporty profile, which will end with a sloping roof layout that provides that coupe-like appearance. According to the company, the design of this crossover is 80-85 percent complete, so we expect that the production version won't be significantly different from the concept in terms of styling either.
Interior
Once again, we can only rely on what we've seen on the concept. This means a hi-end cabin, fully loaded with hi-tech features and super-nice materials. Speaking of hi-tech features, the first thing that comes to mind is that huge 33-inch screen. Unlike the one in Escalade, which is a combination of three different screens, this is practically a single unit, which takes care of both instrument cluster and infotainment system. Pretty much all controls are digital.
The concept version is designed as a four-seater when it comes to comfort and convenience. We like the look of the center console, which separates the driver's from the passenger's seat. Still, the production version might come more practical, with the design that offers a rear bench in the second row, which can accommodate three passengers. We presume that the production version will be available in both variants.
2022 Cadillac Lyriq Release Date and Price
The 2022 Cadillac Lyriq will probably come in the last quarter of 2022, with the starting price around 60.000 dollars.
Gallery 2022 Cadillac Lyriq Redesign, Price, Interior, and Specs