2022 Buick Envision: Release Date, Colors, Redesign, and Price. The last-year redesign has brought a completely new design. With changes and improvements in all aspects, it's hard to believe that the 2022 Buick Envision could come with more important changes. After the significant improvement in terms the styling, the next year's model will bring nothing more than a new color option and wheels. Things are pretty much the same on the inside, where we could possibly see a few more standard features. On the other side, the powertrain will definitely remain the same.
All in all, you may count on familiar design characteristics and features. One of the best things about this crossover is its styling, which looks pretty amazing. The cabin also looks nice, while we really like the smooth ride. All these things come at a really attractive price, but this also means a couple of compromises. This crossover isn't particularly fun to drive, while the engine definitely lacks power for a more engaging driving experience.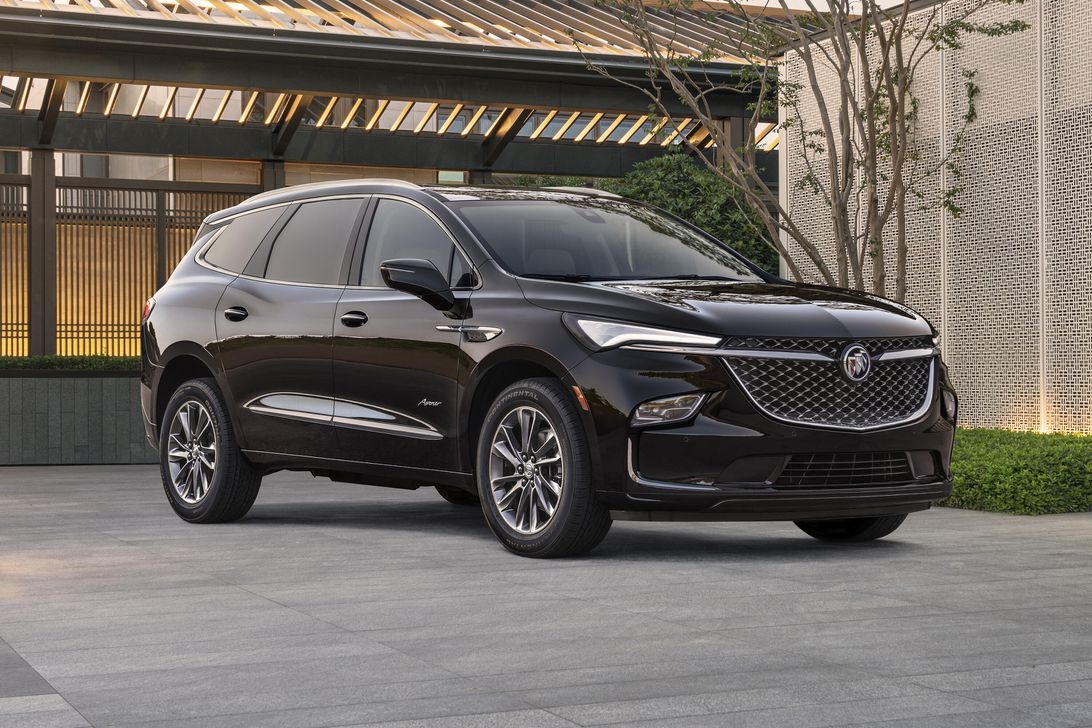 Considering that there are no significant changes to come, we presume that the launch date will be scheduled for the last quarter of the year.
2022 Buick Envision Engine
Things under the hood will certainly remain the same. The 2022 Buick Envision will feature the same 2.0-liter turbo-four, which puts out around 230 horsepower and 258 pound-feet of torque. That's a quite typical amount of power for the segment, at least when it comes to base engine options. On the other side, many rivals have more powerful options in the offer.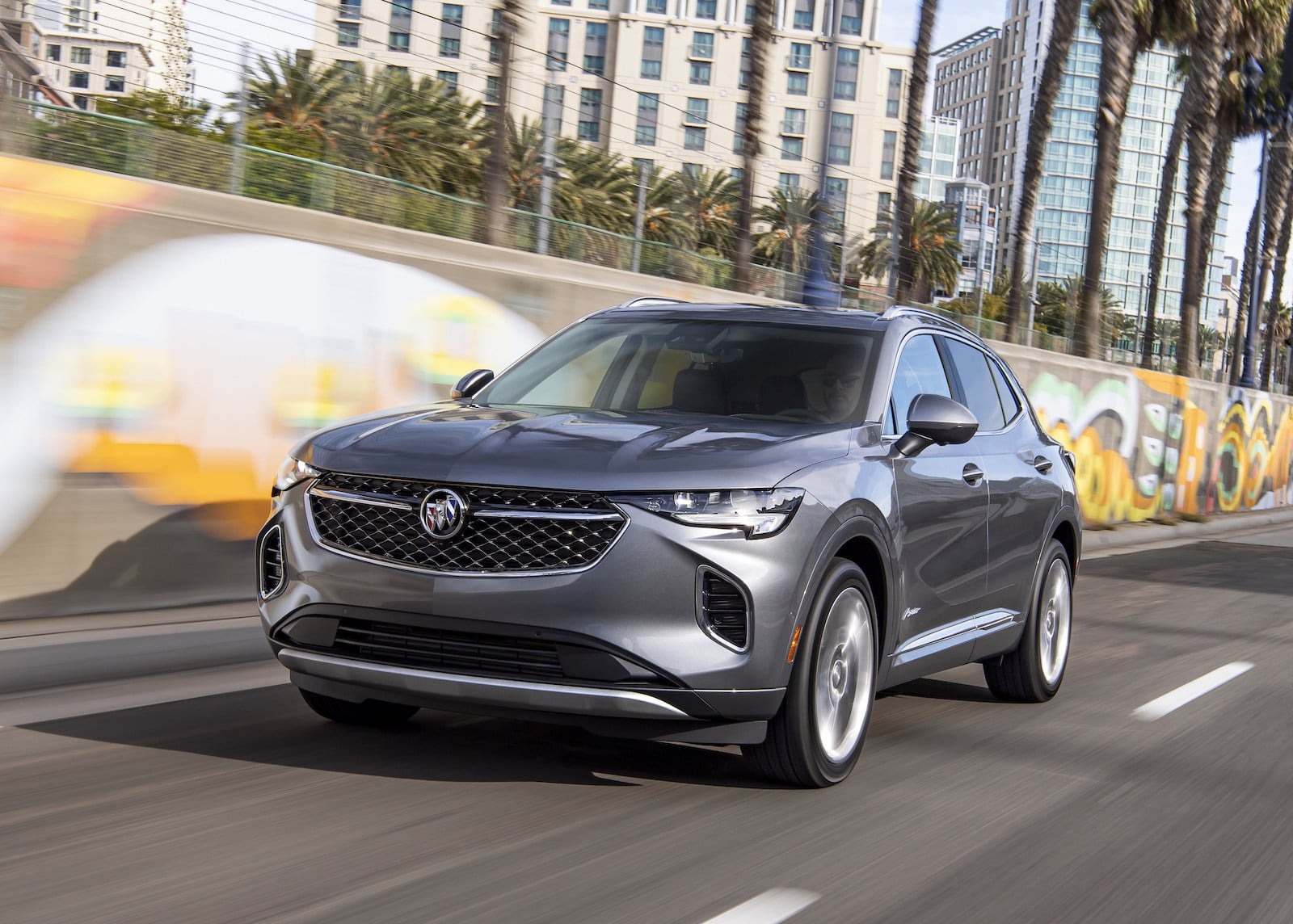 This engine offers decent acceleration and overall performance, but we definitely wouldn't recommend it to more ambitious drivers. A relatively modest amount of power, we also don't particularly like the 9-speed automatic transmission, which often hesitates with shits. On the other side, fuel economy is pretty good and goes around 24 mpg in the city and 31 mpg on the highway.
2022 Buick Envision Redesign
According to the latest reports, the 2022 Buick Envision will come with just a couple of updates in terms of the exterior. Moreover, these updates will be reserved for certain trim levels only. We are about to see new wheel designs, as well as with one new color called Dark Moon Blue Metallic.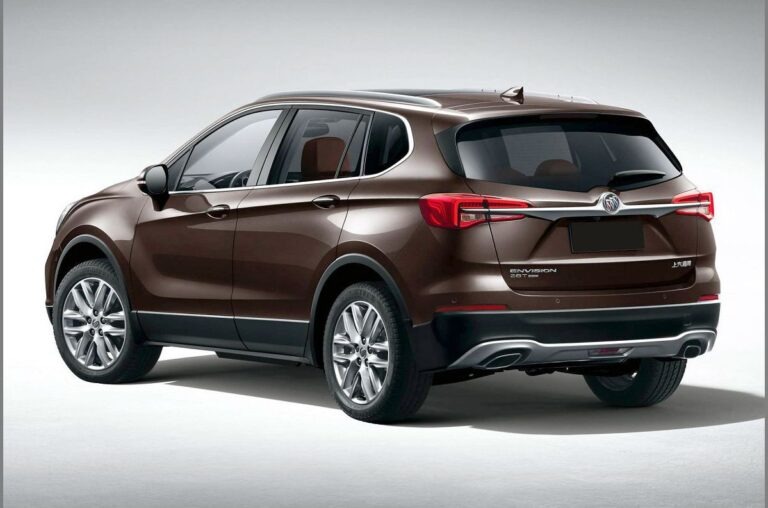 The overall design will remain the same. Based on the E2 platform, this crossover shares most of its parts with the XT4 model. It measures around 109.4 inches and offers a generally smooth ride. On the other side, handling could be more direct. Along with the mediocre engine power, this is one of the model's biggest drawbacks.
Interior
Once again, we don't expect to see bigger updates. From what we know so far, the best we could see are novelties in terms of few more accessories and optional packages. On the other side, the overall cabin look remains the same. Like any other Buick, this one also walks on a fine line between premium and mainstream segment and the cabin is a perfect example. The interior looks very good, while the overall quality is higher compared to mainstream models, but still far below what you get from models Acura RDX, Lincoln Corsair etc.
When it comes to the passenger space, both rows are really generous and accommodate adults with ease. The driving position is good, as well as the visibility in all directions. The cargo area offers around 25 cubic feet behind the second row and 53 cubes of the total volume. Those are quite typical numbers for the class.
Features
Of course, there is always a chance to see some changes in terms of available and standard features. From what we know so far, air ionizer won't be available anymore. Other than that, we believe that things will be pretty much the same. So, base models will come with goodies like LED headlights, roof rails, power-adjustable driver's seat, 8-inch touchscreen, Wi-Fi hotspot, wireless Android Auto and Apple CarPlay, six-speaker audio system, keyless entry etc.
In higher trim levels, you can get a lot of options. Some of the highlights are things like dual-zone climate control, heated seats and steering wheel, a bigger 10-inch touchscreen, remote ignition, more speakers, wireless charging, navigation, head-up display and many more.
2022 Buick Envision Release Date and Price
As there are no bigger changes to come, we are pretty sure that the 2022 Buick Envision won't come before the last quarter of the year. Base models should go around 33.000 dollars.
Gallery 2022 Buick Envision: Release Date, Colors, Redesign, and Price